Quick Snack Recipes are easy to find and make, but when it comes to looking for them, many of us resort to nothing. Sound confusing? What I mean, is that most of us resort to grabbing a bag of chips or a few cookies rather than taking the time to mix up a snack of sorts. But these quick snack recipes I've put together for you today are super easy and you can throw them together at the snap of a finger! And most of them are much more healthy and less fattening then a bag of potato chips would be. You also have the advantage of making most of these snacks in large quantities and refrigerating or storing the other half away for later. So Go ahead, get ready to feast on these quick snack recipes!
---
1

Cheesy Chex Mix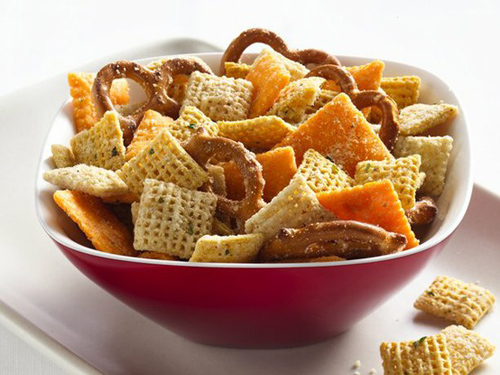 If you love cheese, this quick snack recipe is for you! It's simple-you just toss 3 cups Chex cereal, 2 cups mini pretzels and 1 cup cheese crackers with 3/4 cup grated parmesan, 1/2 stick melted butter and a pinch of garlic powder together. Spread on a baking sheet and bake 15 minutes at 325 degrees F. The result is a crunchy, cheesy, yummy snack that you can munch away on!
2

Crunchy Chickpea Dish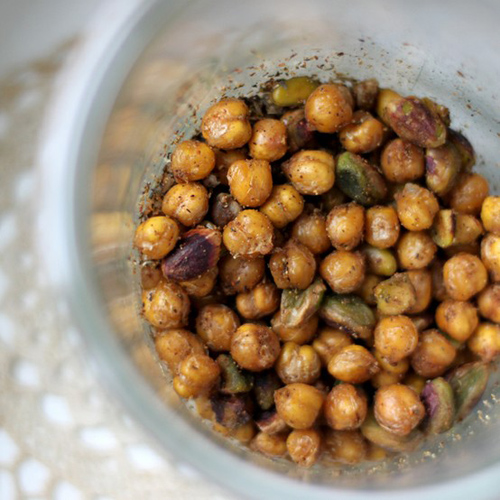 Are you looking for a quick recipe that is as yummy as it is healthy? Try these crunchy chickpeas! It's easy: cook a 15-ounce can drained chickpeas in an ovenproof skillet with 2 tablespoons olive oil and 1 teaspoon each cumin and smoked paprika for 2 minutes. Season with salt, then bake 20 minutes at 425 degrees F. Then, take them out and enjoy!
---
3

Ritz Melts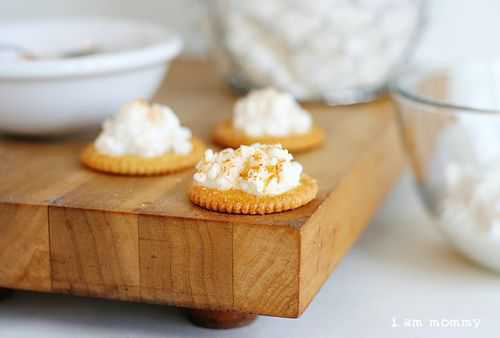 I love crackers, but especially Ritz crackers! So you can see why this quick snack recipe is at the top of my yummy list! Brush ritz crackers with olive oil and sprinkle with salt, pepper and dried rosemary. Top with sliced turkey and shredded cheddar. Bake for 5 minutes at 400 degrees F. I like to enjoy this treat with lemonade or water so I can fully enjoy the flavor!
---
4

Yogurt Treats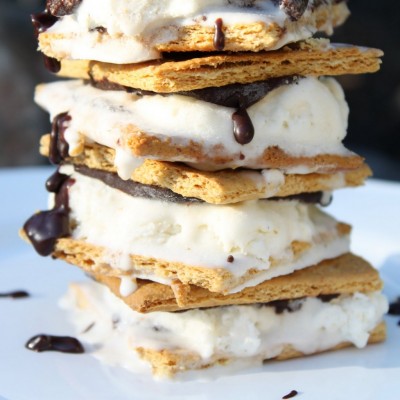 This recipe works great for a hot summer day or if you are just craving ice cream. It's not ice cream of course, but it's the healthy alternative. And this quick snack is very kid friendly! All you do is place a scoop of frozen yogurt between graham cracker squares. Roll the edges in chocolate chips. Freeze until firm, then have at it!
---
5

Sweet Cinnamon Chips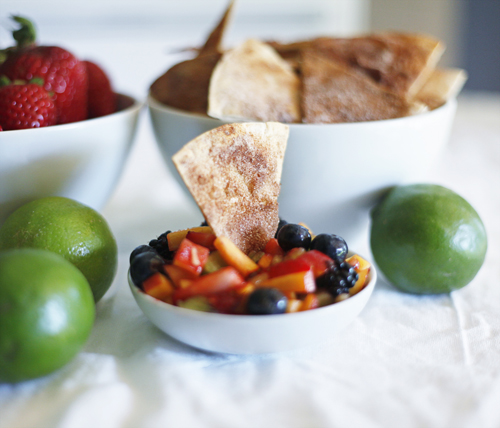 I'm not much for eating bagels, but this quick snack recipe encourages me to buy some so I can give it a go! It sounds easy and delish, especially if you love cinnamon bread. My husband and I both do, so we will give this one a try for certain! Slice stale cinnamon-raisin bagels crosswise into thin rounds. Brush the tops with melted butter and sprinkle with cinnamon sugar. Bake 10 minutes at 325 degrees F; flip, brush with more butter, sprinkle with more cinnamon sugar and bake 10 more minutes. Now enjoy with a glass of milk!
---
6

Pepperoni Pizza Bread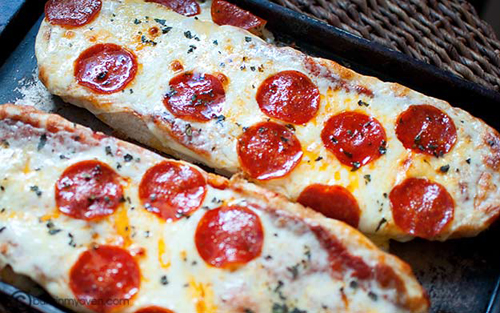 Here's a snack recipe that would even work as an impromptu lunch or supper if you needed one! Halve a small loaf of Italian bread horizontally and toast under the broiler. Brush with olive oil, then top with tomato sauce, grated mozzarella, parmesan and sliced pepperoni. Broil until bubbly. Sprinkle with dried oregano. You can also you hamburger buns if you don't have Italian bread on hand! This is one snack my husband and I both LOVE and I make often!
---
7

Cracker Sandwiches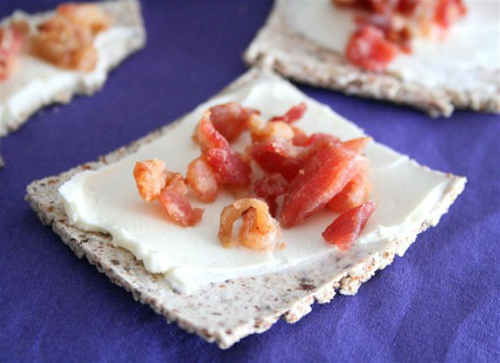 Here's a unique sounding quick snack recipe! I haven't tried it yet, but I definitely plan to. It sounds interesting, and I always say give everything a try once! Spread peanut butter on saltines. Top with thin strawberry slices. Drizzle with honey and top each with another saltine. It's a mix between salty, sweet, crunchy and tangy!
---
8

Fruit and Dip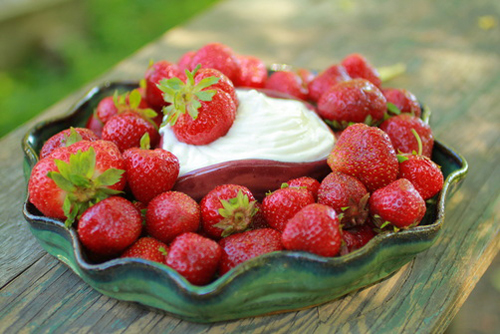 One of my favorite all-time go-to fast recipes is fruit and dip. I LOVE fruit and dip, and so does my husband, so we have it often! Our favorite fruits to have with this dip are pineapple, grapes, strawberries, cantaloupe and bananas. You'll need to mix 1 cup low-fat sour cream and 2 tablespoons each brown sugar and lime juice, then sprinkle with cinnamon sugar. Thread fruit onto skewers and serve with the dip!
After thinking about these delicious quick snack recipes, I'm starving! I think I'm going to make me one of these quick snack recipes and eat it! Trouble is, I can't decide which one I want first! Which do you think sounds the most yummy and appetizing? Please comment below and let me know which of these quick snack recipes is your fave!
Top Image Source: weheartit.com
---
Comments
Popular
Related
Recent