Italian Food Recipes are generally so rich and decadent that they're packed with fat and calories. Still, it's hard to resist, especially since Italian is probably the most popular cuisine. The good news is that there are tons of healthy Italian food recipes that really cut the calories, so you can enjoy all that scrumptious food without the guilt. I've made each and every one of the dishes I'm about to show you, so I guarantee they're amazing. Check out these delicious and healthy Italian food recipes, and pick which one's your new favorite!
---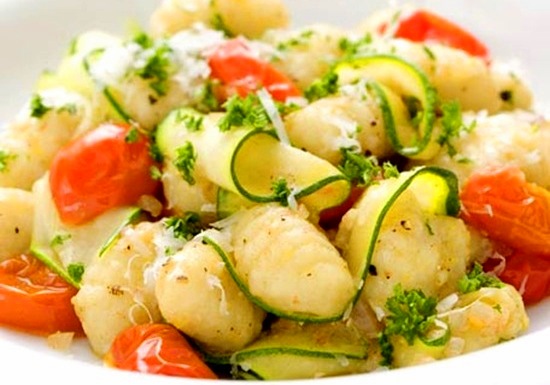 Oh yum. I adore gnocchi, I love zucchini, and I'm generally a fan of anything with butter in it! I know that might make this seem like one of the more fattening Italian food recipes out there, but I assure you it's not. You only use a little bit of butter, you see, and even with some mouthwatering ingredients, this is only 327 calories per serving!
Kobe
Wheres the recipe????? I need it for my assessment...
---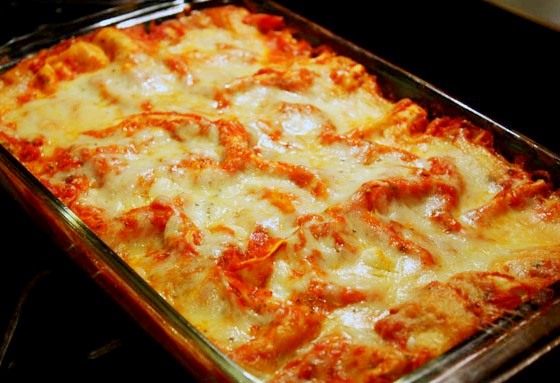 Did you ever think you'd find a lasagna with only 272 calories a serving? Well, now you have! The key to making this so healthy is low fat and fat free cheeses. Don't worry, that doesn't take away from the taste at all – especially thanks to the addition of prosciutto! Mmmm!
---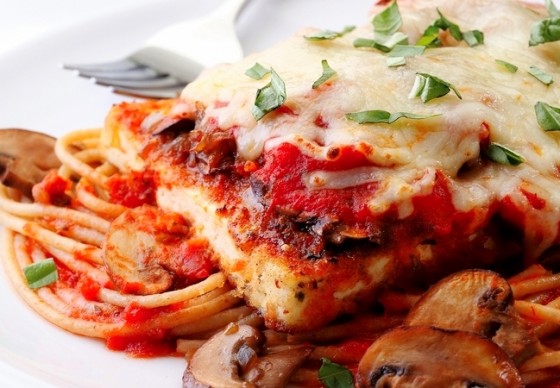 If you love parmigiana but hate the fat, then envision some Italian food recipes for the dish that use tofu, of all things! And it's actually really, really good! You still get all the breaded, pan fried goodness, but thanks to the use of tofu steaks, you're only getting 262 calories!
---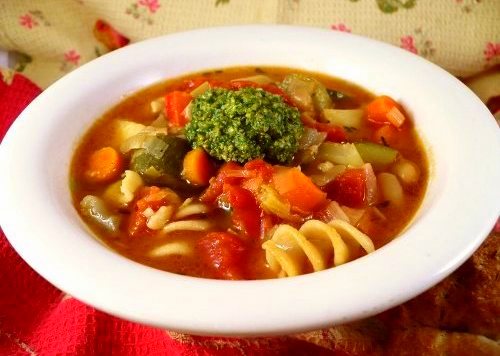 I absolutely adore minestrone, it's one of my favorite soups. With ingredients like olive oil, Great Northern beans, corn, squash and zucchini, Asiago cheese, and ditalini, you might think this dish is fattening. Nope. Per serving, it's only 217 calories of sheer deliciousness!
---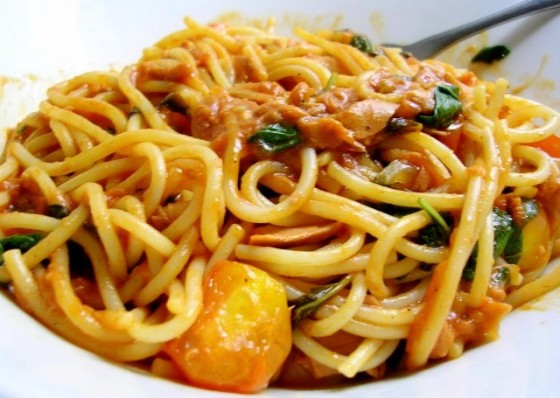 Also known as spaghetti al tonno e pomodoro, this is one of my favorite Italian food recipes. I love spaghetti, I love tuna, I love tomato sauce … it's a no-brainer! At 345 calories per serving, it's a little on the hefty side, but the ingredients help make it healthy. I mean, tuna is so good for you!
---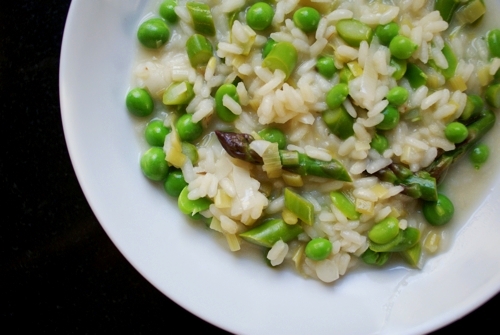 Fava beans, dried morels, olive oil, Arborio rice … this dish is so good. My stomach's rumbling just from talking about it. Best part? This lovely, light dish is only 238 calories! You can have seconds!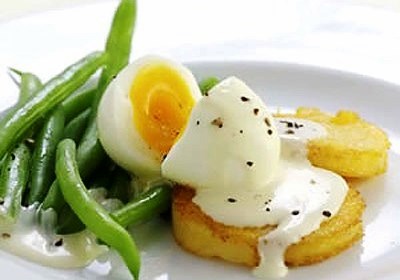 It's a little like Eggs Benedict, but not really. It's easy too, because you can make it with store bought polenta. Bonus for me, because I suck at making it myself. The yogurt is low fat, the mayonnaise is reduced fat, and the calories are a mere 278 per serving – and for such decadence, no less!
---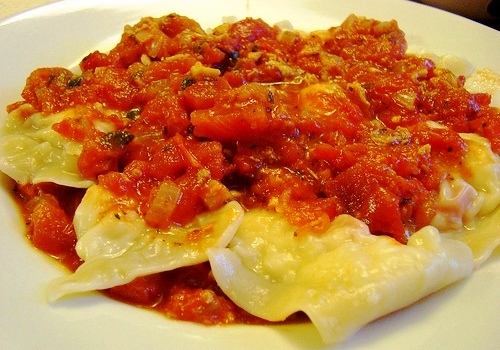 Nnngh … so good. Crab is my favorite thing ever – I could eat crab cakes for breakfast, lunch, and dinner, seven days a week – and I love ravioli more than anything. This dish is just the epitome of scrumptious cuisine – and that clam sauce is crazy good! It's the filling, though, that really makes your mouth water, so much so that this dish doesn't even seem like it's only 272 calories!
There are so many healthy variations on Italian food recipes, there's no reason you have to cut them out of your diet. As always, moderation is the key, but since it's easy to work your way around even the most popular Italian food recipes, substituting low fat ingredients, moderation isn't going to be a problem anymore. Do you think you'd like to try any of these recipes? While you're at it, please share your favorite Italian food recipes, too!
---
Comments
Popular
Related
Recent