Kids birthday cakes can seem much too complicated to make. Gone are the days when a simple sponge cake with candles was enough, so you have to buy a ready-made child´s birthday cake. But why not have a go at baking and decorating one? Here are some recipes for fabulous kids birthday cakes – let your creative side out!
---
1

Balloon Cake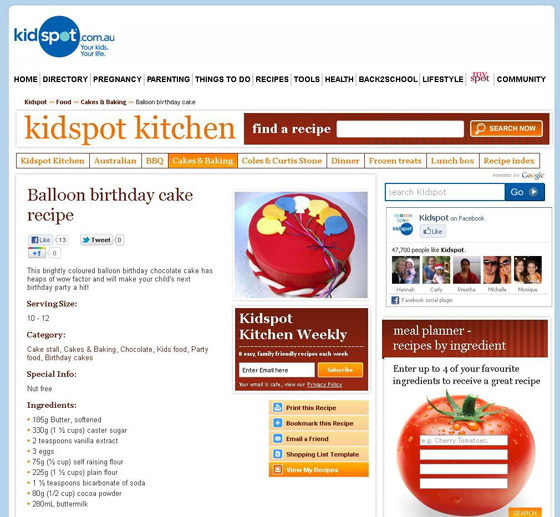 kidspot.com.au
One of the easiest ways of making a great child´s birthday cake is to use ready-made icing, which is easily available in supermarkets in different colours. This cake isn´t at all difficult to decorate – anyone can cut a balloon shape, and it will suit either girls or boys of any age.
2

Butterfly Cake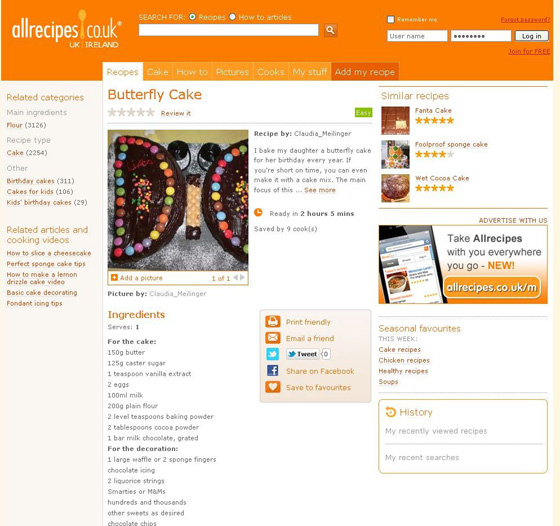 allrecipes.co.uk
Like most kids birthday cakes, this is made from a basic sponge cake. All the creativity is in the decoration! It´s really not that complicated to make though, and if you have other kids they´ll enjoy helping you decorate their sibling´s cake.
---
3

Dragon Cake
kidsbirthdaycakes.co.uk
If you´re blessed with a bit more baking confidence, this dragon cake is totally amazing! It´s almost a shame to have to cut him into pieces … just make sure you get some god photos! If you´re not quite brave enough, try one of the simpler recipes this year, and maybe have a go at making the dragon next year.
---
4

Rainbow Doodle Cake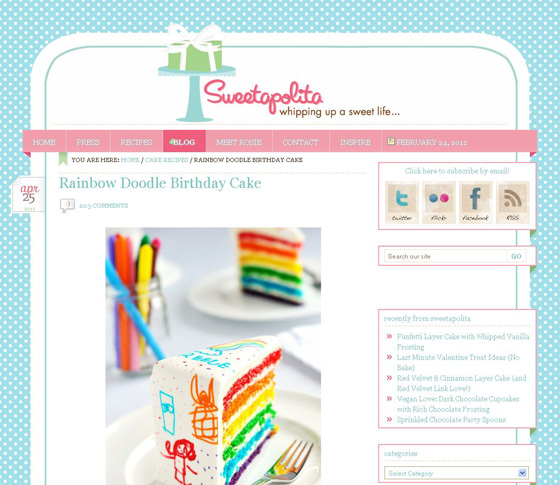 sweetapolita.com
How about this amazingly colourful kids birthday cake for causing an impact! The rainbow slices will delight kids of all ages (and adults won´t want to miss out either). Plus the kids can use cake markers to draw all over the cake!
---
5

Snake Cake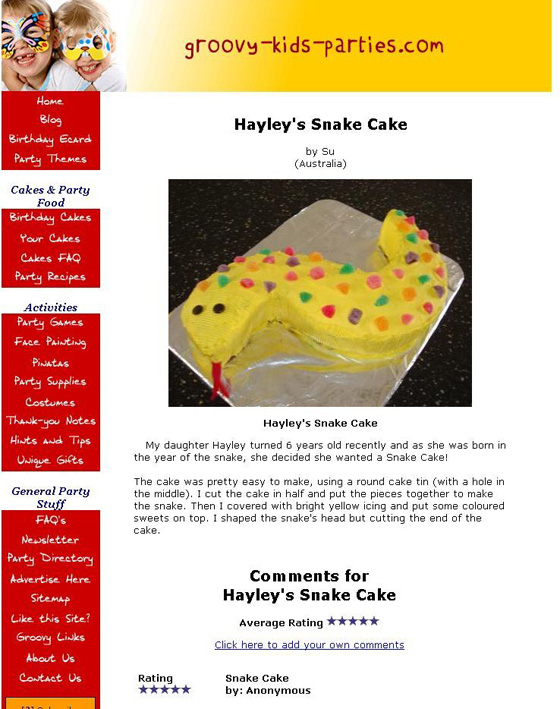 groovy-kids-parties.com
If you really think that you can´t make a child´s birthday cake, this one will change your mind. It´s so easy to make with a basic sponge mix (use a round tin that has a hole in the centre). There are so many patterns and colours that you can give your snake.
---
6

No-Bake Train Cake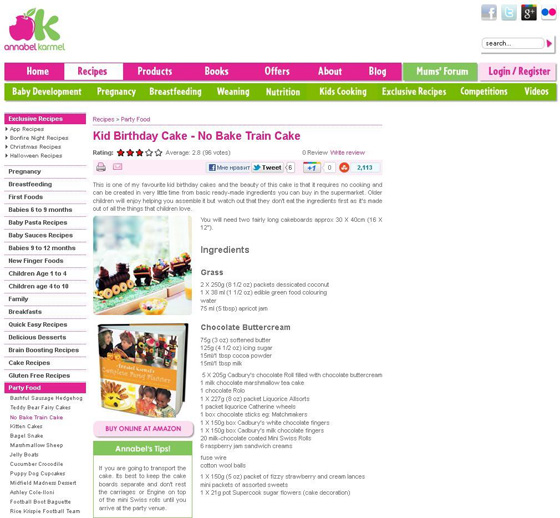 annabelkarmel.com
If baking just isn´t your strong point, then how about this no-bake cake? You´ll need to buy a lot of bits and pieces to put it together, but if you´ve got the patience then the results will be worth it. Small tots will love their train cake and probably won´t want to eat it!
---
7

Polka-Dot Cake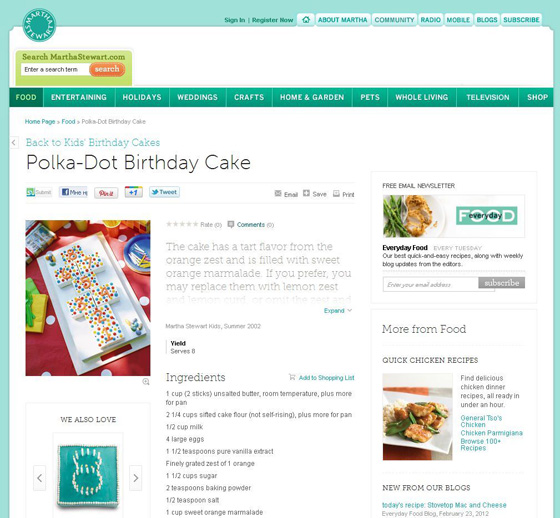 marthastewart.com
This cake is another one that´s suitable for either birthday boys or girls. Here´s one way of varying the cake to personalise it. If they are eight or under, pipe the number of the age they will be celebrating in a different colour from the other numbers to make it stand out.
---
8

Puppy Dog Cake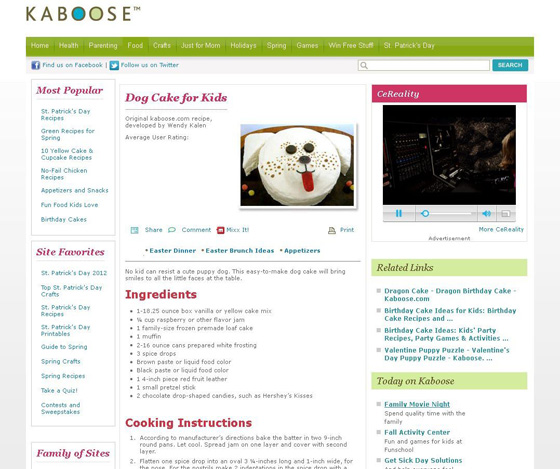 recipes.kaboose.com
What child doesn´t love a cute puppy dog? You could decorate this cake to resemble the family pet, or any other colour that you like. A lighter base colour will help the decoration stand out more though. Just be sure to give him a big grin!
These fabulous kids birthday cakes will make their party just perfect. Don´t worry if your skills aren´t quite as good as you´d like – have a go and see what happens. Mistakes can always be covered up, and the cake is meant to be eaten. You´ll all enjoy a slice of these wonderful cakes. What´s the most imaginative child´s birthday cake you´ve made?
Top Photo Credit: CAKE Amsterdam - Cakes by ZOBOT
---
Popular
Related
Recent