Fabulous Cupcakes are not hard to find, but Fabulous Cupcakes made for Adults that are Scrumptious, that will take some digging. Bourbon, Whiskey, Wine and Goat Cheese are only a few lip-smacking ingredients that are in these Fabulous Cupcakes for Adults. I took one for the team and invested some serious time and effort finding 10 Scrumptiously Delicious Grown-Up Cupcakes… You're Welcome!
---
1

Southern Comfort Cupcakes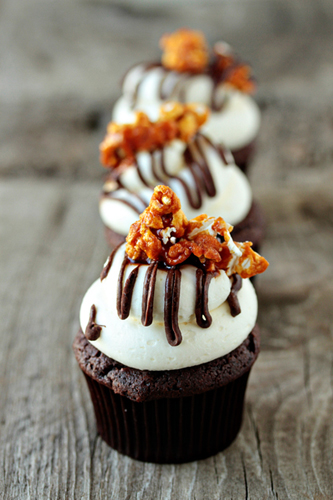 Recipe here...
If looking at this Cupcake doesn't make your mouth salivate, not to worry as I am doing enough of this for all of you. A moist Devil's Food Cake, with a Southern Comfort infused Buttercream, topped with a Caramel Popcorn then drizzled with Chocolate? Wow… just Wow!
---
2

White Russian Cupcake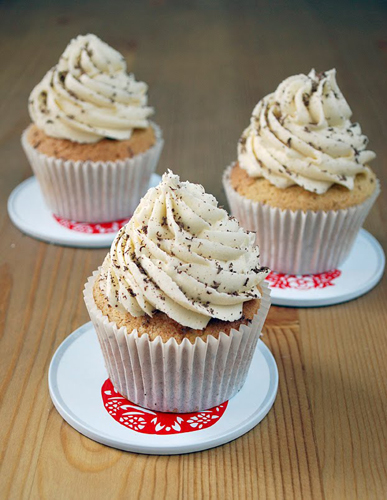 Recipe here...
A basic white cake, infused with Vodka and Kahlua… if that doesn't have you stopped in your Betty Crocker path then maybe the Kahlua Frosting will. And of course its dusted with grated chocolate… a White Russian just wouldn't be the same without it.
Trendinig Stories
More Stories ...
3

Irish Bomb Cupcakes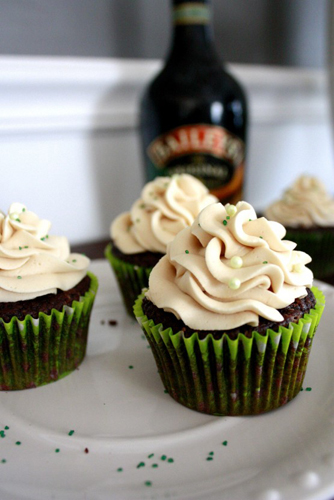 Recipe here...
Perfect timing with the upcoming leprechaun holiday we have. This Guinness infused Chocolate Cupcake, stuffed with Irish Whiskey, and topped with a Creamy Baileys Buttercream will no doubt have you seeing pots of gold. Eat too many and your morning might just been a little less desired than most.
---
4

Bourbon Brown Sugar Cupcakes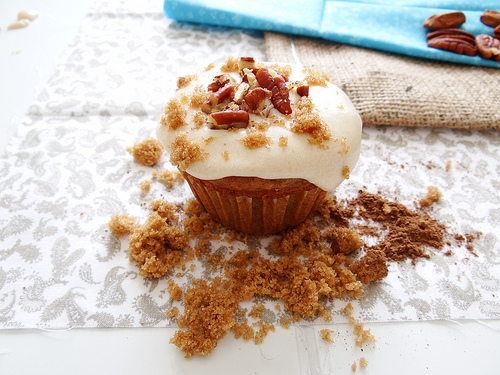 Recipe here...
A Vegan Cupcake made Sinful…. this blogger should be given an award. Not only will this Cupcake be divinely moist made with Soy Yogurt and Applesauce but it's infused with Bourbon and that's just lovely. A must try, even if you're not Vegan.
---
5

Chocolate & Goat Cheese Cupcakes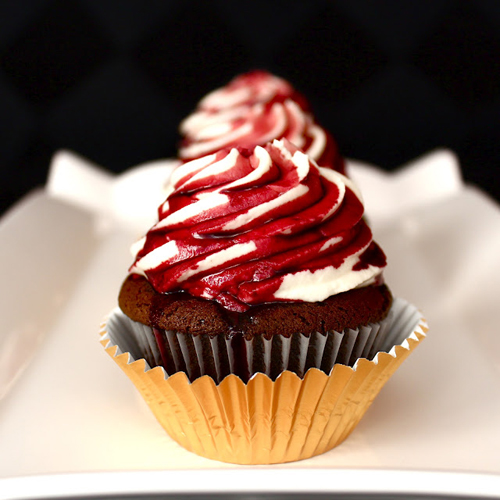 Recipe here...
Pretty sure this is my favorite. I'm not even a Wine lover… believe it or not. I am a cheese freak though. A Chocolate Cupcake with a hint of Coffee, topped with a Goat Cheese Icing drizzled with a Wine reduction. SIGN ME UP!
---
6

Rum & Coke Cupcakes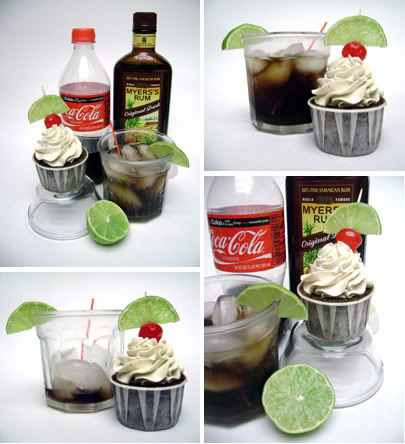 Recipe here...
Coke, Buttermilk, Cocoa and Marshmallows all in one Cake Batter, has me very very intrigued. A Brown Sugar Rum Icing has me convinced. Can't wait to hit the liquor cabinet soon and get my BAKE ON.
---
7

Chocolate, Whiskey & Beer Cupcakes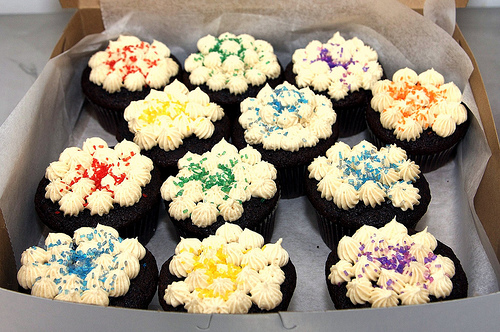 Recipe here...
Chocolate, Whiskey, Beer… pretty sure these bad boys are made for the men in your life. I know the next time I over spend on a shopping spree, I will MAKE TIME to bake some of these babies for the «mastercard bill presentation».
---
8

Mudslide Cupcakes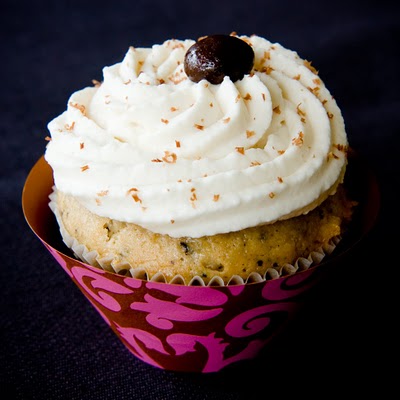 Recipe here...
This Cupcake is Jam-Packed with «OMG»…. Ground Coffee, Vanilla Ice Cream, Kahlua and Bailey's Irish Cream. Pretty sure the only thing its missing is a Fluffy Bailey's Whipped Cream… OH WAIT… These Cupcakes are perfection!
---
9

Margarita Cupcake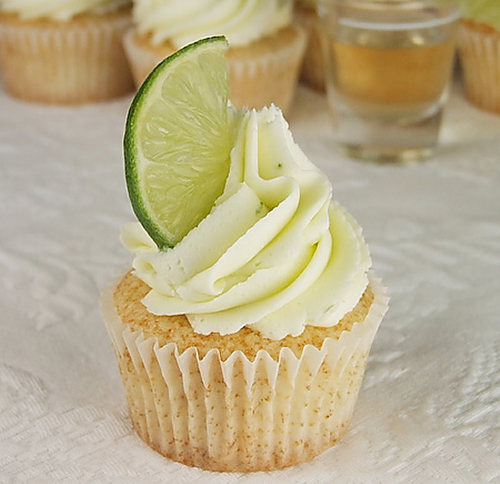 Recipe here...
It's the Lime Buttercream that has the drool flowing at my end. But maybe the Tequila and Grand Marnier White Cake will have a hold on your heart. Whichever way, everyone enjoys a Margarita… Cinco de Mayo or not!
---
10

Sparkling Strawberry Champagne Cupcakes
Recipe here...
Made simply, with 4 Ingredients for the Cupcake and 4 for the Champagne Icing, pretty sure this one is going to become a «go to» for your grown-up parties. Or for any day of the week ending in «day». I might just be obligated to forgo the Mimosa and have one of these with Breakfast. You?
Dieters…. Sorry! Indulgers…. You're Welcome!
These Sinfully Fabulous Cupcakes may have you with one foot out of the bed to keep you grounded, but don't blame me. I never told you to make and eat them all at once. You should know better than mixing your liquor. What's your favorite cupcake? Have I missed any that you know I would love? Let me know… I could use another regretful morning.
Top Image Source: weheartit.com
---
Comments
Popular
Related
Recent