This may (not) come as a shock, but I am a chocolate fiend. Any other candy I can pretty much take or leave, but I go nuts for chocolate – especially if it has nuts, as far as that goes. If I had my druthers, it would be all Swiss chocolate all the time, but that's not really practical. Fortunately, there are plenty of more commercial, readily available brands of chocolate I adore, and I thought I'd make a list of them.
---
1

Hershey's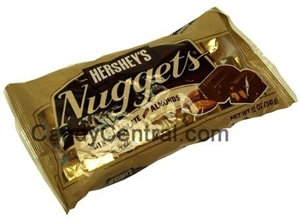 Price: $5.17 at amazon.com
Hershey's is pretty iconic, especially in the United States. I mean, for the moment there's even a theme park devoted to it. Whether it's Kisses or Hershey bars, the chocolate's always decisions. However, although it is a brand of chocolate I adore, I have to be honest and say it's not my top favorite.
---
2

Dove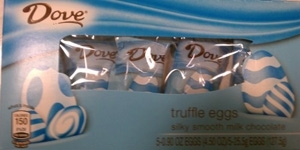 Price: $9.99 at amazon.com
Does that title go to some expensive brand? Nope, it actually goes to Dove chocolates. This chocolate is just so silky and smooth, and the taste is divine. Normally I'm purely a milk chocolate girl, although I enjoy white chocolate as well, but when it comes to Dove, I even like the dark chocolate. Thus far, I haven't found a single type of Dove chocolate I don't love.
3

Godiva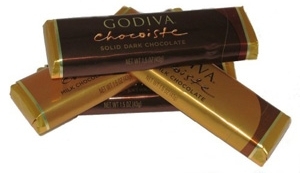 Price: $15.95 at amazon.com
There's no way I could even begin talking about the brands of chocolate I adore without mentioning Godiva. Talk about iconic, I knew about Godiva's chocolate choices long before I ever had a taste. Once I did – which was comparably late in life, so I have a lot of time to make up for – I was immediately hooked. I love this brand's white chocolate too – and its milk chocolate, and its dark chocolate and raspberry combos, and…
---
4

Lindt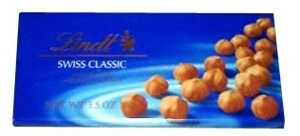 Price: $2.89 at amazon.com
Actually, this brand is officially known as Lindt & Spugli, but most folks just know it as Lindt. Lindt's truffles drive me crazy. Eating one is like having a little bit of heaven in my mouth. But seriously, if you've only ever tried their truffles, keep experimenting! I haven't been disappointed by a single product yet.
---
5

Ferrero Rocher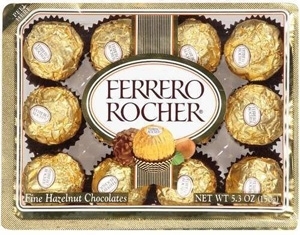 Price: $9.77 at amazon.com
I actually only recently tried Ferrero Rocher, because those commercials finally got to me. I love hazelnut, though, so I have no idea why it took me so long. These are special occasion chocolates for me – or, you know, if I happen to spy that little four pack in the checkout line at the grocery store. Chocolate makes a great impulse buy.
---
6

Ghirardelli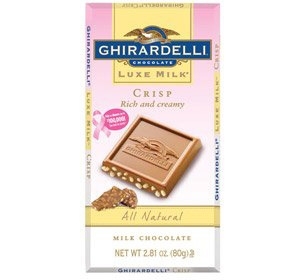 Price: $3.95 at amazon.com
Ghirardelli is actually connected to Lindt, and they produce Swiss chocolate as well – hence why they are one of the major brands of chocolate I adore. They've got everything, you can even get Ghirardelli hot chocolate – and it is beyond delicious. Their chocolate squares are all I use anymore when I have to bake something, they melt down into such a smooth, creamy mixture.
---
7

Cadbury

Price: $1.59 at amazon.com
I've been a fan of Cadbury for years. The only things I don't like, I'll admit it, are the Cadbury cream eggs. I do, however, flip over the Cadbury caramel eggs. And the brand's Caramellos. And, oh man, those milk tray bars, are you kidding me? Seriously, the next time you're enjoying either of those eggs, pay close attention to the chocolate.
I don't know, I think the list of the brands of chocolate I adore is way too short. I need recommendations; otherwise I'll never become a true choco-gourmand. What is your very favorite kind of chocolate?
More
---
Popular
Recent