If you are looking for somewhere exciting where your love for chocolate can be incorporated into the trip, then you might enjoy the following list. I've researched the 7 best destinations for chocolate lovers and included a link to the homepage of each. I think each one sounds interesting for either an individual tour or to take the family on a Chocolate Vacation!
---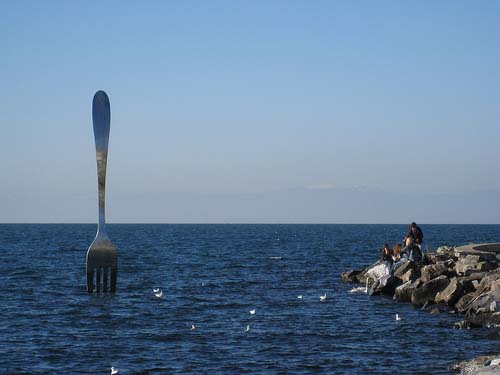 This museum includes exhibits on eating, cooking, purchasing, and even digesting food. Fans of chocolate will enjoy the Nestl? Room most of all. Henri Nestl? is a household name for many people who enjoy a variety of products manufactured by Nestl?, including chocolate. A collection of information, dating back to 1867, is contained in a single room. It's fascinating to see where and how Henri Nestl? got his start.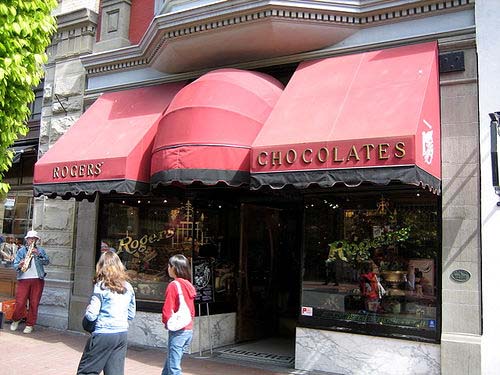 Charles Rogers, aka 'Candy', started making chocolates in 1885. He owned a grocery store and would make the sweet confection in the back of his store. Once things got rolling, Rogers opened up the chocolate store seen today on Government Street. He's been in this same location since 1891, but he also services around 50 different countries via his wholesale outlets and owns 7 retail stores as well. This company offers chocolate bars, candies, dessert sauces, boxed chocolates, sugar-free varieties, and fruits and nuts covered in their delightful chocolate mixtures.
---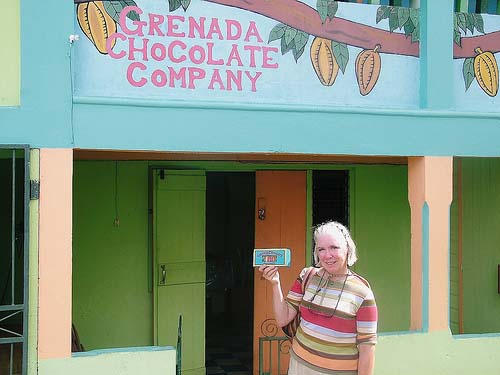 Established in 1999, the Grenada Chocolate Company wanted to offer a way to utilize the organic cocoa grown by local farmers. They devised a cooperative among chocolate-makers and have been in business ever since. There are three partners in the business, with two of them living and working on the island of Grenada. The factory is located in the rainforest where Trinitario cocoa is the prominent type grown. The company ferments the cocoa and extracts its own cocoa butter, which has a Silver Award attached to it, directly from The Academy of Chocolate.
---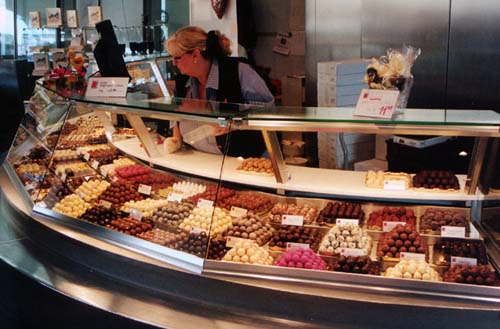 Hans Imhoff began The Chocolate Museum to fulfill a lifelong dream he had. He always loved the aroma of chocolate and spent most of his life working with it, so it seemed natural for him to open his own chocolate museum in 1993. Although Hans died in 2007, his wife Gerburg continues to run the museum. This is the only chocolate museum in the world. Visitors are able to find out anything and everything there is to know about chocolate, from how it is farmed to the process it takes to turn it into the wonderful candies the majority of the world adores.
---
Not only can you stay in the handcrafted cabanas at the Cotton Tree Lodge, but also sample the chocolate made from cocoa grown nearby. This particular lodge was featured on National Geographic Traveler magazine in 2010, after only being open for 3 years. Explore their site or take a trip to the lodge and you'll easily see why they made the cover! A chocolate tour is offered through the lodge, which includes a few different activities. Two cacao farms can be toured in nearby villages, where guests will see how cacao is grown and processed. There is also a tour of the Cotton Tree Chocolate factory. Chocolate Weeks is offered in February or May and guests do the chocolate tour, take part in workshops where they actually make chocolate bars they then take home with them.
---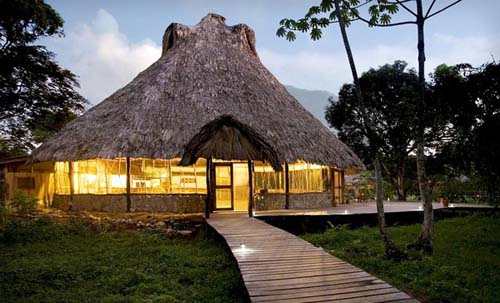 As the official resort of Hersheypark, The Hotel Hershey has a lot to offer its guests. It offers the traditional luxuries a fine resort has, as well as the chocolate-lovers dream; a chocolate spa. Features included at the spa are mostly normal; nail and hair salon, saunas, steam rooms, facials, massages, soaking tubs, and just about anything else a top spa would have. However, this spa has been dubbed The Chocolate Spa for a reason. Clients at this particular spa can also have a chocolate fondue wrap, get chocolate bean polish, or have a whipped cocoa bath.
---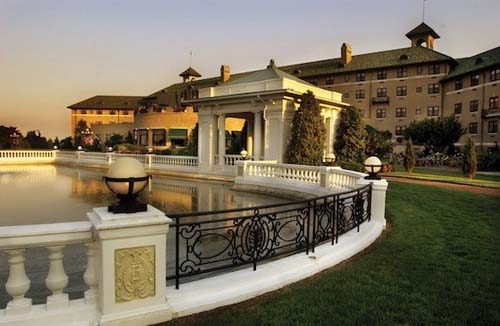 For the past 16 years, Le Salon du Chocolat has been putting on a show dedicated to chocolate. People from around the world flock to see this spectacular event. Fantastic clothing is created with chocolate in mind, tastings, and recipe demonstrations are available. A bookstore is also dedicated solely to chocolate. There are a number of performances as well, but as with most events, tickets must be purchased to enter. It is well worth it and the price is extremely reasonable. The great thing about this event is that other Salons du Chocolat can be found around the world. You'll have to go to the link above to find out specific dates and locations.
Out of the 7 best destinations for chocolate lovers I've mentioned above, do any of them sound like something you'd be willing to travel to?
Top Photo Credit: John H Bowman
---
Comments
Popular
Related
Recent