Types of Cookies are fun to look up, no matter how old you are! I love cookies. Cookies and I have been friends for years and I love all different types of cookies. With that being said, believe me, I'm no pastry cook (even if I want to be so, so bad), there are still different types of cookies that you can buy from the store (or the Girl Scouts if your timing is right) and they still taste delicious. Below, I've compiled my top 7 cookie types that I have fallen in love with over the years – do you guys agree that these cookies are friggin' delicious?
---
1

Black & White Cookies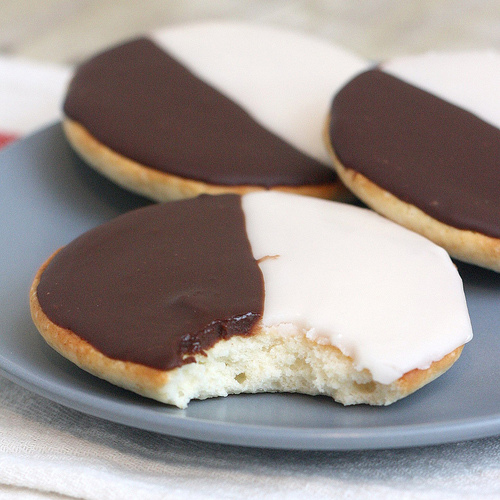 So if you are not from New York or the New England area, you might have no idea what I am talking about. Believe it or not, I've been in Massachusetts for two years and just last week, I brought my first package of Black & White cookies. These cookies are cake-like cookies that have a delicious vanilla and chocolate icing on it. They are half chocolate, half vanilla and ask any New Yorker – they are so, so good and really friggin' addicting! Trust me, if you are seriously dieting, don't try these … you'll never lose a pound because they are that good!
2

Sugar Cookies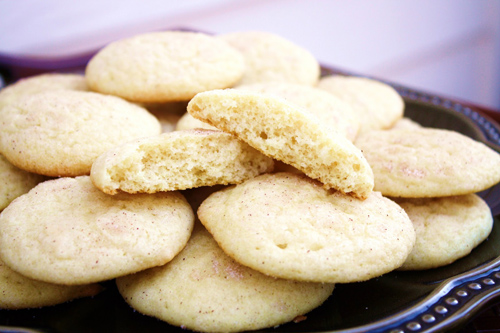 The one why that I like sugar cookies is warm, gooey and covered in icing. Every holiday, I try to make up a batch of sugar cookies to shape into the corresponding holiday and I always trick out the cookies with tons of decorations. You notice I said I wasn't a pastry chef up there? Well – sugar cookies are the only cookies that I can make that are good and I never burn! Granted … I usually just have to add in eggs and water to a boxed mix, but it still counts right?
---
3

Lemon Cookies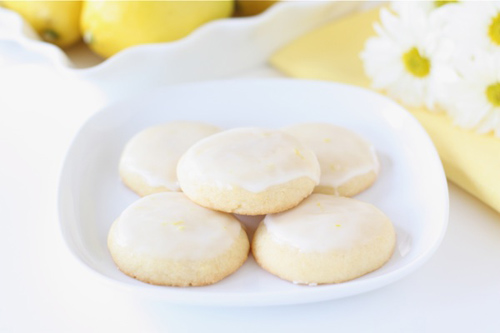 Most types of cookies are super sweet and have some type of chocolate in them right? Wrong! I love, love lemon cookies! They are tart, crisp, clean and delicious! Honestly, these types of cookies can be made by any brand and I love them – my favorites though are ones with a lemon curd tucked inside of 'em. Yum!
---
4

No-Bake Cookies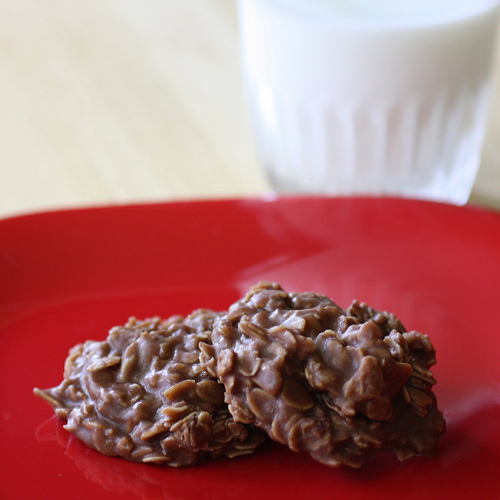 You probably all remember No Bake Cookies when you were kids right? My mom used to make these for me all the time because for some reason, we always had a ton of oatmeal and always had a ton of coco powder. These are by far the easiest cookies in the world to make and they taste delicious! Are you looking for something sweet to make for your kid during a storm? These are them! Throw some sugar, coco powder, butter, milk, peanut butter, vanilla and oats together, put them in the fridge and you got a delectable treat!
---
5

French Macarons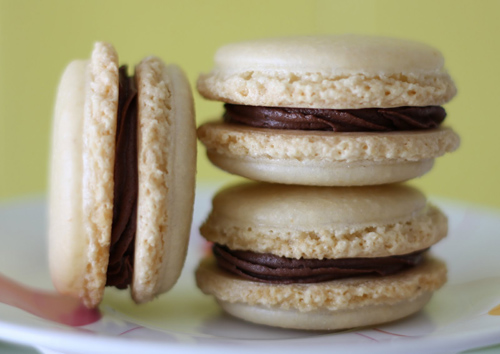 Do any of y'all watch Just Desserts? Well, since I am a nut for all things pastry, of course I got sucked into that show. Morgan (who was not my favorite at all, just sayin') was the king of macaroons. At first, I always thought that macaroons were something that my grandma would eat when she was looking for something sweet. These pleasing little cookies are so light, so awesome and can be filled with so many different creams and even sweet cheeses. The cool thing about these cookies is that if you get a French macaroon it will be completely different from an Italian one. One day – I'll try 'em all.
6

Samoas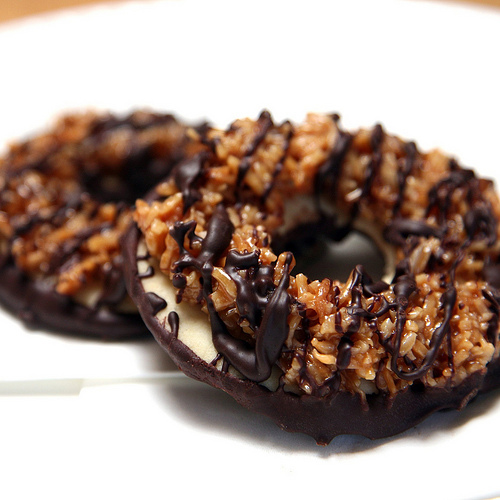 Who doesn't like Girl Scout cookies? I had to throw them on there! Samoas are my absolute favorite types of cookies that the Girl Scouts put out. Did you know though that you don't have to wait for the girls to come knocking at your door anymore? Keebler has put out Coconut Dreams – which is essentially a Samoa. Look for them in the cookie aisle, they are so yummy!
---
7

Thin Mints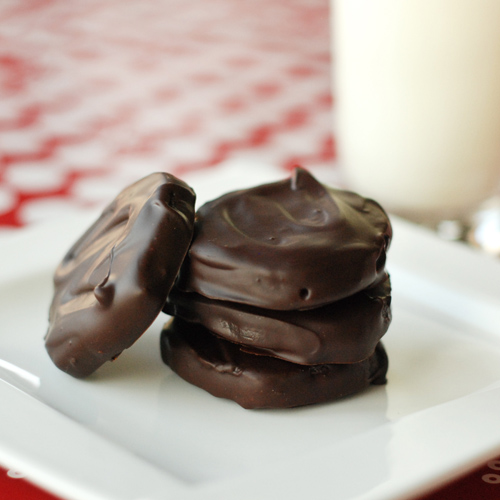 So I mentioned that Samoas are my favorite types of cookies that the Girl Scouts have right? Thin Mints are next in line. I swear, if I was allowed, I could eat an entire box in one sitting (not that I have or anything …), they are just so addicting! I love the cool refreshing mint flavor and the dark chocolate. They are for sure one delicious and addicting cookie to have in the house!
With all of the different types of cookies out there, I really want to get out my apron and start seeing what other flavors I can create! While we did not do a whole lot of baking in my house when I was a kid, cookies were always something that we made and they bring back great memories. What types of cookies are your favorites and do you have the recipes? I'd love to try some new types of cookies that people have made!
Top Image Source: weheartit.com
---
Comments
Popular
Related
Recent