8 Mouthwatering Salmon Recipes ...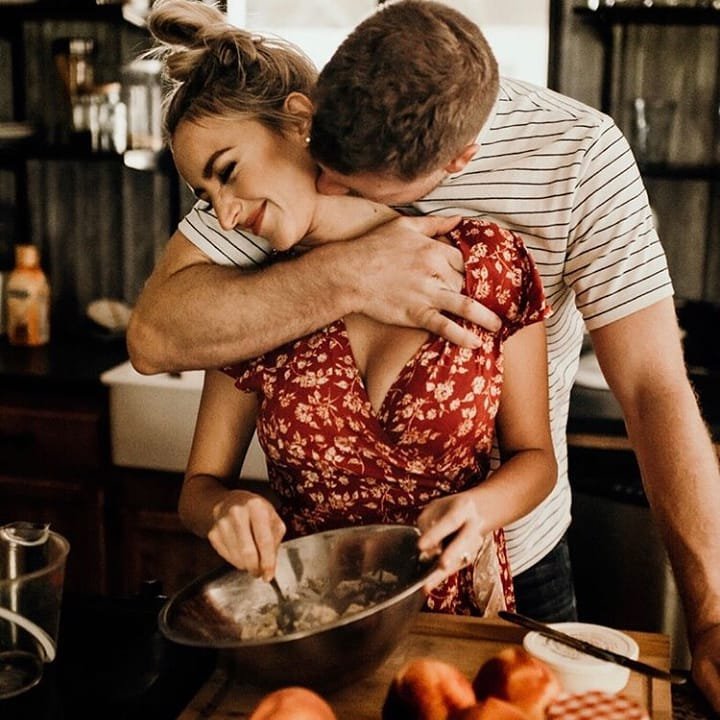 Salmon is my favorite type of fish. I love it grilled, smoked, and even cured in brown sugar. The following 8 mouthwatering salmon recipes should give you plenty of new ideas on ways to cook salmon. If you already have a special way you and your family enjoy, then please share it!
Chop up 4 ounces of salmon and mix with 8 ounces of whipped cream cheese, a half cup of diced tomatoes, a half cup of green onions, and a tablespoon of capers. This goes perfect with bagel chips or pretzel crackers.
Combine 2 tablespoons of lime juice with a quarter teaspoon of salt, an eighth of a teaspoon of pepper, and a half teaspoon of shredded lime peel. Brush this mixture over 4 salmon fillets that are between 6 to 8 ounces in size, and then grill the salmon for 20 minutes on top of a cedar plank. Mix together a cup of shredded green cabbage, a cup of chopped apple, a tablespoon of diced onion, a tablespoon of live oil, and an eighth of a teaspoon of salt. Place a salmon fillet on a slice of sourdough bread, top with the cabbage mix, and place another piece of sourdough bread on top.
Cut fresh salmon fillets into 4 equal pieces and sprinkle with salt and pepper. Cook a diced onion until soft and mix in a half cup of mango, a half cup of chopped walnuts or pecans, and salt and pepper to taste. Roll out a pre-made pie crust until it is about an eighth of an inch thick. Cut a circle of pie crust in half and place a chunk of salmon onto the crust, slather with a fourth of the mango sauce, and wrap the salmon in the pie crust. Repeat this with each piece of salmon. Bake the salmon wrapped in pie crust according to the instructions on the pie crust packaging. Serve with Mango-Curry Mayonnaise: combine a half teaspoon of curry powder, a cup of chopped mango, and a half cup of mayo.
5.

Salmon Biscuit Sandwiches
Mix a quarter cup of mayonnaise with a tablespoon of milk, and a tablespoon of fresh chopped dill. Set this mixture aside for when the sandwiches are ready to serve. Combine a can of salmon with an egg, 2 tablespoons of mayo, a chopped green onion, and three-fourths cup of bread crumbs. Make small patties out of this mix and cook in butter. Place these salmon patties on fresh biscuits and slather with the homemade herbed mayonnaise you made earlier.
4.

Salmon Wrapped in Phyllo Dough
De-skin, rinse, and dry a pound of salmon that has been made into fillets. Divide the salmon into 4 equal pieces and brush each chunk with melted butter. Sprinkle some salt on pepper to taste. Using approximately 6 sheets of phyllo, alternate between a sheet of phyllo and a layer of brushed on melted butter. After adding the sixth sheet of dough, place the salmon in the middle of the 9 x 7 inch rectangle with the buttered side of the fillet facing downward. Fold the dough over the salmon to create a small package and place them into a baking dish. Brush the top of each package with melted butter and bake for 20 minutes at 375 degrees.
Mix a quart of apple cider, 3 tablespoons of coarse salt, a teaspoon of ground allspice, 2 tablespoons of brown sugar and pour this over 1 and a half pounds of fresh salmon that is boneless and skinless. Let the salmon set in the marinade for a few hours; turning the salmon over every 30 minutes. Drain the salmon and place each piece on a 12 x 28 inch rectangle that has been lightly coated with cooking spray. Enclose the salmon in this sheet of foil and grill for 10 minutes. Spread apple jelly over each fillet right before serving, if you wish.
Poach a pound of salmon and set aside. In a large skillet, cook 2 cups of diced carrots, a cup of chopped onion, an a half cup of diced celery in a small amount of oil. Using the same pan you poached the salmon in, add 4 cups of chicken broth, 3 cubed medium sized potatoes, a 10 ounce package of frozen corn, and a quarter teaspoon of salt. Stir in the carrots, onions, and celery you cooked earlier to this same skillet. Cook for 15 minutes over medium-low heat. Combine a half cup of milk with 2 tablespoons of cornstarch and add this into the skillet. Add another cup and a half of milk to the skillet and cook until it begins to get bubbly and thick. Cook for 2 minutes, then add in the salmon and serve.
For this recipe, you will need 2 pounds of salmon that has already been filleted. You can use frozen or fresh salmon. If you use frozen fillets, make sure they are thawed before using them in this recipe. Place salmon that has been rinsed and patted dry into a gallon ziplock bag. In a small bowl, combine a half cup of maple syrup (the real stuff), 2 tablespoons of water, a quarter teaspoon of salt, and a tablespoon of cracked peppercorns. Pour this mix into the bag with the salmon and reseal it. Let the salmon set in the marinade for an hour; turning the bag over every 15 minutes. Drain the salmon and smoke it on a grill over blocks of apple wood for 45 to 60 minutes. Right before serving, brush each fillet with a little bit of maple syrup.
I hope you find some of the 8 mouthwatering salmon recipes listed above to be interesting enough to actually try. Which of he above recipes sounds the best to you?
Top Photo Credit: Andrea Pokrzywinski
{{#comments_count}} Show Commnents ({{comments_count}}) {{/comments_count}}