Are you planning a movie night with your family or friends? Don't settle for bland and greasy takeout food when you can whip up wonderful delicacies in your own kitchen quickly and easily. Here are some easy recipes for movie night that will spice up any movie you are watching and will add dollops of fun to your evening.
---
1

Homemade Veggie or Meat Pizza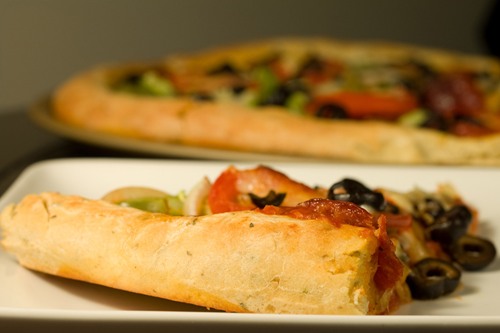 Image source: images.lifesambrosia.com
This is certainly one of the quickest as well as easiest recipes for movie night. Just get a few pizza base breads, spread tomato puree, add any or all the veggies and meats you have in the fridge and top it with cheese. Put it in the oven while you set up the movie and you are ready to go!
2

Fresh Veggie and Fruit Salads

Salads are easy, fun, nutritious and tasty. Pick any kind of salad that you enjoy eating and you find easy to make. Add a loaf of your favorite bread or a bunch of bread sticks and your very healthy movie dinner is ready.
---
3

Grilled Cheese Sandwich

This is one of the most classic and easy recipes for movie night. All you need is bread, butter and cheddar cheese and your movie dinner is ready in an instant.
---
4

Chicago-style Hot Dog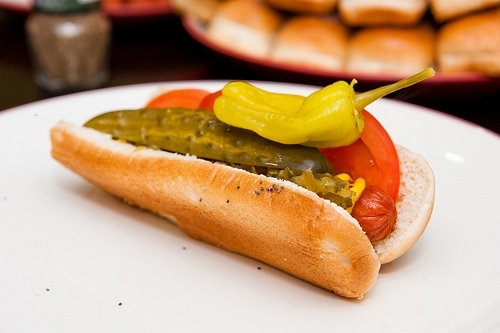 Image source: star5112
This, in my opinion is one of the top easy recipes for movie night. Steam a poppy seed bun, add an all-beef hot dog and throw in mustard, tomato wedges, chopped onion, sweet pickle relish, dill pickle spear and salt and pepper. Perfect!
---
5

Cajun Spiced Pork Chops

This sounds complicated, but isn't. Just coat pork chops with a mixture of cumin, paprika, cayenne pepper, garlic salt and sage and cook the pork on a skillet for 8-10 minutes. Mouth watering movie dinner is ready!
6

Ground Beef Tacos

Tacos are classic comfort foods and excellent movie companions. Just brown the ground beef with garlic and onions, add taco seasoning and water, and serve on tortillas or taco shells garnished with chopped green peppers, tomatoes and lettuce.
---
7

Mini Crescent Dogs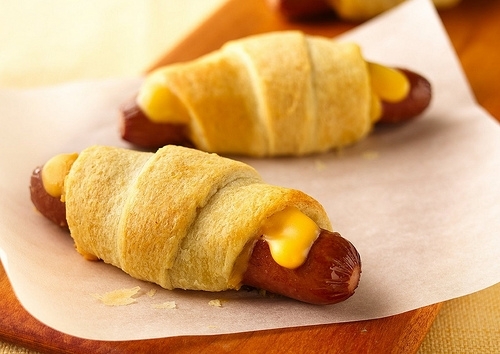 Image source: Pillsbury.com
One of the most popular and easy recipes for movie night, this is extremely quick and yet, very satisfying and filling. In this recipe, mini sausages are wrapped with flaky crescents and can be served with the helping of salad to make a complete meal.
---
8

Japanese Style Deep Fried Shrimp

This is another one of those recipes that look complicated, but are extremely simple. All that is required is seasoning and a coating of the shrimps in crispy panko crumbs and then deep frying them. This recipe requires commonly available ingredients and is ready in minutes.

It is great fun to combine a recipe with the movie you are watching. Make an Italian dish with film about Italy or a Mexican dish with a film based in Mexico. With these easy recipes for movie night, you will be able to combine the joys of cooking, eating and watching a movie with your loved ones.

Top image source: img.foodnetwork.com
---
Popular
Related
Recent