When one thinks of a picnic, so many images spring to mind. Warm wicker baskets, red checked tablecloths, fun games and of course delicious food. There is something warm and comfortable about packing homemade food and taking it someplace where you can share it with your family and friends. Here are 8 easy picnic food ideas for your next outing.
---
1

Fresh Fruit

Image source: s3prod.weheartit.netdna-cdn.com

Fresh fruit is an excellent addition to any picnic basket. Chop a watermelon or a mango and watch as your guest indulge in juicy and refreshing treats at the end of the meal. There is almost no preparation time, all you have to do is actually cut the fruit and on a hot summer afternoon, these are the perfect refresher.
2

Cream Cheese with Celery Sticks

Taking along some cream cheese is an excellent idea and once again this food item is super easy to prepare. Just chop a few celery sticks and maybe even some carrot sticks. Then pass around the cream cheese and watch as everyone relishes this delicious snack.
---
3

Ham and Egg Sandwiches

Ham and egg sandwiches are an all time favorite for any picnic party. You can make them the day before and grill them just before leaving. Whether you choose to add boiled or fried eggs depends on the preferences of your party but ultimately this is a no fail solution.
---
4

Moist Chocolate Cake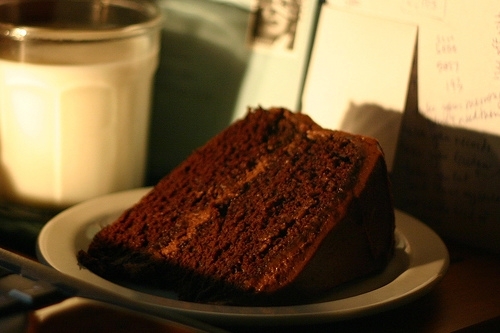 Image source: alida saxon
A picnic is a time to lounge about and generally do nothing. This spirit of laziness when combined with a moist and decadent chocolate cake is a surefire recipe for success. If you're not much of a baker, pick up one of the instant mixes and make it the day before.
---
5

Potato Salad

A cool and creamy potato salad is an excellent addition to any picnic table. You can add a little tang with a few onion slices and some finely chopped parsley. This too is one of those dishes you can prepare a day or two ahead of time and just slip it into your picnic basket on the big day.
---
6

Fried Chicken

Some homemade crunchy fried chicken will be one of the most appreciated dishes at your party if you choose to include it. While it seems like a big job, a little bit of planning can go a long way. Marinate the chicken and coat it with cornflakes the day before. An hour before you're ready to head out, fry or grill it in your oven.

Top image source: s3prod.weheartit.netdna-cdn.com
---
Popular
Related
Recent