5. Chewy Peanut Butter Blossoms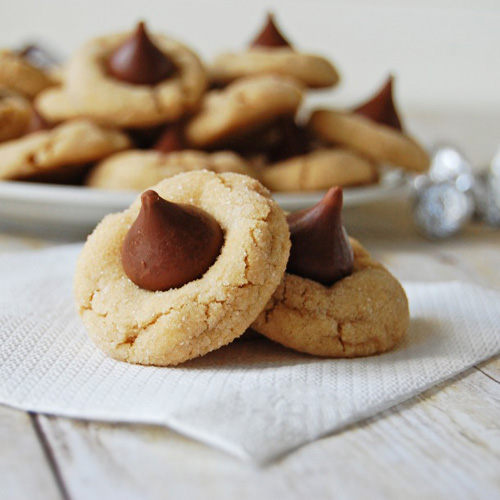 I know these are pretty well known, and they're super easy to make, but I had to include them in this list because they are so delicious! They happen to be one of my top 5 favorite cookies! Make that my top 3!
About 48 HERSHEY'S KISSES Brand Milk Chocolates
1 can (14 oz.) sweetened condensed milk (not evaporated milk)
3/4 cup REESE'S Creamy Peanut Butter
2 cups all-purpose biscuit baking mix
1 teaspoon vanilla extract
Heat oven to 375°F. Remove wrappers from chocolates.
Beat sweetened condensed milk and peanut butter in large bowl until smooth. Add baking mix and vanilla; blend well. Shape into 1-inch balls; roll in sugar. Place 2 inches apart on ungreased cookie sheets.
Bake 6 to 8 minutes or until very lightly browned (do not overbake). Remove from oven; immediately press chocolate piece in center of each ball. Remove from cookie sheet to wire rack. Cool completely. Store in tightly covered container. About 48 cookies. hersheys.com
Gone to Heaven Chocolate Pie
Explore more ...