8 Super Tasty Spanish Tapas ...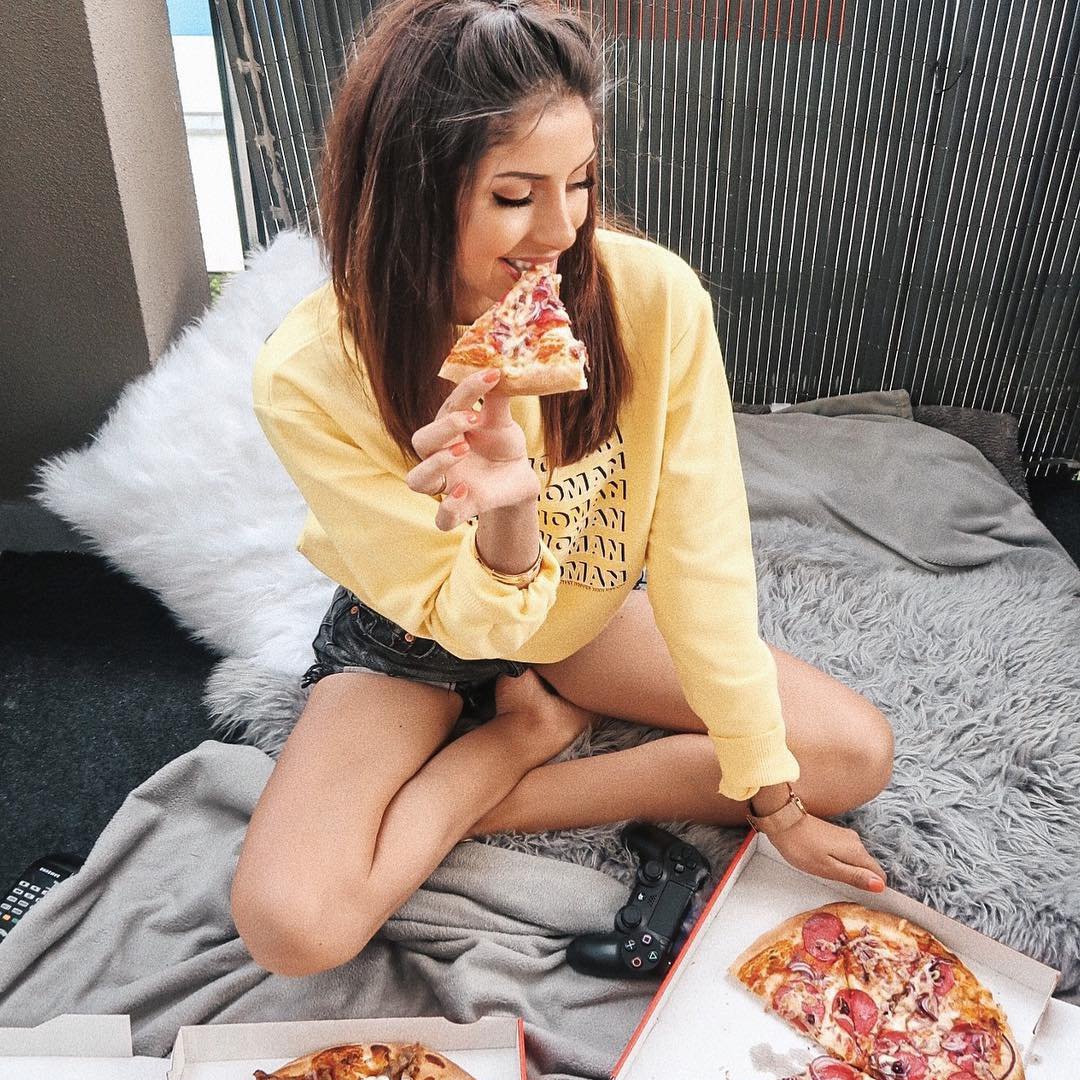 Spanish tapas aren´t just known in Spain any more. If you want to be reminded of your sunshine break, you can find Spanish tapas in bars and restaurants all over the world. Tapas are great if you fancy a light snack, but you can also make a more substantial meal by ordering several. So, if you want to try it at home, here are some tasty Spanish tapas recipes …
Patatas bravas are on every Spanish tapas menu. It´s a dish of fried potatoes served in a spicy sauce (this can be as mild or spicy as you like). There are infinite variations on the sauce recipes, so try different sauces until you hit upon the perfect one for you.
Directions:
• 3 tablespoons of olive oil
• 4 large Russet potatoes, peeled, and cut to 1-inch cubes
• 2 tablespoons minced onion
• 2 cloves garlic, minced
• Salt and freshly ground black pepper
• 1 1/2 tablespoons Spanish paprika
• 1/4 teaspoon Tabasco Sauce
• 1/4 teaspoon ground thyme
• 1/2 cup (4 fl. oz) Ketchup
• 1/2 cup (4 fl. oz) mayonnaise
• Chopped parsley, to garnish
• 1 cup (8 fl. oz) olive oil , for frying
The brava sauce
In a saucepan, heat 3 tablespoons olive oil over medium heat. Add the onion and garlic and sauté until the onion is soft. Turn off the heat, and add the paprika, Tabasco sauce, and thyme, stirring well. Transfer to a bowl and add the ketchup and mayonnaise. Season with salt and pepper to taste. Set aside.
The potatoes
Sprinkle the potatoes lightly with salt and black pepper. In a large skillet fry the potatoes in 1 cup (8 fl. oz) olive oil until cooked through and golden-brown, stirring occasionally. (Take care when adding the potatoes to the saucepan because the oil will splatter due to the salt). Drain the potatoes on paper towels, check the seasoning, add more salt if necessary, and set it aside.
Getting it all together
Mix the potatoes with the sauce inmediately before serving to ensure that the potatos retain their crispness. Garnish with chopped parsley and serve warm.
2.

Spanish Ham Croquettes
Spain is known for its quality ham, and ham croquettes are available in just about every deli and bar that serves tapas. There are other versions to choose from as well; cod is another croquette commonly found. Make your own and use whatever you like.
Directions:
• 2 tablespoons olive oil, plus extra for deep-frying
• 4 tablespoons unsalted butter
• 3 heaping tablespoons all-purpose flour
• 1 1/2 cups whole milk, heated
• 3 ounces jamón serrano or other dry-cured ham, finely chopped
• Salt
• 2 eggs
• 2 tablespoons fine dried bread crumbs
Lightly oil a shallow 8-inch square dish. In a saucepan, heat the 2 tablespoons olive oil and the butter over medium heat. When the butter has melted, add the flour and, using a wooden spoon or whisk, mix well. Continue to stir or whisk for about 2 minutes, or until the flour is well blended.
Add 1/2 cup of the milk and increase the heat to medium-high. Bring the mixture to a boil and add the remaining cup of milk. Cook, stirring constantly with the spoon or whisk, for about 5 minutes, or until the mixture begins to thicken. Decrease the heat to medium and cook, stirring constantly to prevent lumps from forming, for about 10 minutes, or until thickened.
Add the jamon serrano, season lightly with salt (remember, the ham is already salty), and stir until evenly distributed. Cook for 1 minute longer and then pour the contents of the pan into the prepared dish. Spread the mixture evenly. Let cool down for a bit and then cover and refrigerate for at least 2 hours, but preferably overnight to allow the mixture to set.
Break the eggs into a bowl and beat ligthly until blended. Spread the bread crumbs on a dinner plate. With 2 spoons, shape the béchamel-ham mixture into walnut-sized croquettes. Roll each croquette in the bread crumbs, shaking off any excess crumbs, and then dip into the beaten egg. Lift each croquette from the egg and roll it again in the bread crumbs, coating it evenly. Lay the croquettes in a single layer on a platter. Refrigerate for 30 minutes before frying.
Pour the olive oil to a depth of about 2 inches into a wide, deep, heavy pot and heat over high heat. When the oil is almost smoking, slip 5 or 6 croquettes into the oil, pressing on them gently with a slotted spoon to submerge them, and fry, turning them gently, for about 2 minutes, or until they are golden on all sides. Using the slotted spoon, lift out the croquettes, holding them briefly over the pot to allow the excess oil to drain, and transfer to an ovenproof platter lined with paper towels to drain further. Keep the croquettes warm in a low oven. Fry the rest of the croquettes in the same way, always making sure the oil is very hot before adding more croquettes.
When all the croquettes are fried, arrange on a platter and serve immediately.
3.

Feta & Pepper Tortilla
Few Spanish tapas menus are complete without tortilla. Personally I find the classic version a little dull, so the addition of feta cheese and peppers makes it much more interesting for me. The recipe could easily be adapted to use slices of chorizo sausage or ham.
Directions:
• 2 red peppers
• 3 medium potatoes
• 2 tbsp olive oil
• 8 eggs
• 100g feta cheese
Heat the grill to highest setting. Put the peppers on a baking tray and place about 5cm away from the element. Cook for 10-15 mins, turning with tongs every time a side becomes charred, until the peppers are black all over. Tip into a bowl and cover until cool. Peel off the skin with your fingers, then tear the peppers in half, scrape away the seeds with a knife and discard the stem. Cut into thick strips and set aside.
Peel the potatoes and thinly slice into discs. Put half the oil and all the potatoes in a large, non-stick frying pan and place on a very low heat. Cook the potatoes very gently for 10-15 mins so they are just sizzling quietly. Use a wooden spatula to turn them occasionally while they are cooking. The potatoes are ready when they are tender and starting to break up. Set the potatoes aside.
Crack the eggs into a bowl, season, then whisk together until the whites and yolks have mixed. Tip potatoes and peppers into the eggs and stir. Put the pan on a low heat with the remaining oil. Pour in the egg mixture and cook gently for about 5 mins, using a wooden spatula to ripple the cooked egg from the outside into the middle. Remove from the heat.
Crumble the feta over the tortilla and place the pan under the grill. Cook for 4-5 mins until the top no longer wobbles and the cheese has browned. leave the tortilla to relax for a few mins, then use the spatula to lift it onto a board. Cut into wedges and serve.
via bbcgoodfood.com
Mushrooms make a fabulous dish when used for Spanish tapas. Just make sure to choose mushrooms that are large enough to be juicy when cooked. This is a very simple but flavoursome dish – use any fresh herbs close to hand if you don´t have parsley.
Directions:
• 300g medium to large mushrooms
• 100g fresh parsley
• 5 cloves garlic
• Olive oil
Clean the mushrooms by wiping with a damp cloth. Trim the stalks but leave them attached.
Peel and crush the garlic.
Chop the parsley as finely as possible, then mix with the crushed garlic.
Stuff each mushroom with the garlic and parsley mixture, drizzle with a little olive oil and cook on the barbecue for 10 minutes or so until tender and golden brown.
5.

Meatballs in Tomato Sauce
Meatballs are another Spanish tapas classic, to be found in most bars. It´s very adaptable; soya mince (dried, chilled or frozen) makes a great vegetarian version. To make a more substantial meal, these meatballs would go very well with the patatas bravas and a slice of tortilla.
Directions:
• 500g minced beef
• 3-4 cloves garlic
• 1 onion
• parsley
• 1 egg (beaten)
• 4 tomatoes, roughly chopped
• 2 slices stale bread
• milk
• white wine
• flour
• salt
• pepper
• olive oil
In a blender or mortar, crush 2 cloves of garlic with the parsley and mix with a dash of white wine.
Place this mixture in a large bowl with the mince, mix well and then leave to stand for 20 minutes.
Place the bread in a shallow dish and cover with the milk. Leave to soak for a few minutes
Add the bread, egg, salt and pepper to the mince and knead until all the ingredients are mixed together.
Make small balls and roll each one in flour.
Cook in plenty of hot oil until they turn golden brown, drain and place in a casserole dish.
**For the sauce:
**Finely chop the onion and the remaining garlic
Place a little oil from the meatballs into a casserole dish or large earthenware dish 3. Add the onion and garlic and gently fry until they begin to brown.
Add the chopped tomatoes and about half a glass of white wine.
Bring to the boil and cook for 5 minutes
Pour the sauce over the meatballs and then place in a moderate oven for 20 - 25 minutes.
Serve with fresh bread
6.

Rosemary Marinated Olives
Olives are very popular as a tapas snack in Spain. Why eat them straight from a jar, though, when you can make this recipe that is bursting with the flavour of orange, rosemary and chilli? The only catch is that you´ll have to wait two days while they marinade!
Directions:
• 200 g (7 oz) olives, preferably a mixture of black and green
• 2 tbsp extra virgin olive oil
• 1 tbsp lemon juice
• 1 thin-skinned orange, scrubbed but not peeled, cut into small chunks
• 2 sprigs of fresh rosemary
• 1 fresh green chilli, seeded and thinly sliced
• 1 red pepper, seeded and cut into small chunks
• 1 yellow pepper, seeded and cut into small chunks
• 125 g (4½ oz) cherry tomatoes, halved or quartered
Place the olives in a large bowl and add the olive oil, lemon juice, chunks of orange, rosemary sprigs and chilli. Stir together, then cover (or transfer to a jar and seal). Place in the refrigerator.
For the next 2 days, every 12 hours or so, take the olive mixture from the fridge, uncover and stir. Cover again and return to the fridge to continue marinating.
When ready to eat, tip the olives into a serving bowl, add the peppers and tomatoes, and stir well together.
via allrecipes.co.uk
7.

Calamari with Garlic & Lemon Mayonnaise
Seafood fans will love this recipe for calamari. It takes very little time to prepare or cook, and is so much nicer than buying the ready-made frozen version. If you feel like it, you could try making mayonnaise yourself – but if not, just use the supermarket version.
Directions:
• vegetable oil, for deep frying
• 250g/9oz plain flour
• ½ tsp cayenne pepper
• ½ tsp smoked Spanish paprika (many supermarkets and delis sell smoked Spanish paprika. If you can't get hold of any, use the traditional paprika instead)
• ½ tsp salt
• 500g/1lb 2oz squid, cut into 5mm/¼in rings
• 2 eggs, beaten
For the mayonnaise
• 200ml/7fl oz mayonnaise
• 1 garlic clove, crushed
• ½ lemon, juice only
For the mayonnaise, mix all the ingredients together and set aside.
For the calamari, place enough oil in a wok, large saucepan or deep-fat fryer to come halfway up the pan. Place over a medium heat. If you're using a deep-fat fryer or have a thermometer, heat the oil to 180C/350F. If not, to check the oil is at the right temperature, drop a 2-3cm/¾-1¼in cube of bread into the hot oil. It should become golden and crispy in 1 minute.
While the oil is heating, place the flour, cayenne, paprika and salt in a large sandwich bag. Drop in the squid and shake around to coat evenly. This may need to be done in two batches, depending on the size of the bag.
Dip the floured squid into the beaten egg and then carefully drop into the hot oil. Fry for 2-3 minutes until golden. Remove from the oil and briefly drain on kitchen paper before serving with the garlic and lemon mayonnaise.
via bbc.co.uk
8.

Chorizo in Red Wine Tapas
Chorizo is found everywhere in Spain, and Spanish tapas are no exception. White wine is often used in cooking, but here red wine is a better choice, as it suits the strong flavour of the sausage. If you don´t like wine, then use a tomato sauce instead.
Directions:
• 450g/1lb Chorizo Sausage, cut into slices 6mm/¼ inch thick
• 60ml/2fl.oz. Dry Red Wine
• 2 tbsp freshly chopped mixed Herbs (thyme, parsley, oregano)
• 2 Garlic Cloves, crushed
• French bread cubes to serve
Preheat the oven to 220C, 425F, Gas Mark 7.
Place the sausage slices in a very shallow ovenproof dish.
Pour the wine, herbs and garlic over the sausage and bake for 10 minutes.
Serve hot with cubes of bread to soak up the sauce.
via tourspain.org
Spanish tapas are ideal to serve for a relaxed meal with friends. Instead of having to jump up every five minutes to check the food while it´s cooking, you can make many of the tapas in advance. Have you ever been to Spain, and were Spanish tapas an essential part of your holiday memories?
Top Photo Credit: newfinmysoup.blogspot.com
{{#comments_count}} Show Commnents ({{comments_count}}) {{/comments_count}}