4. Apple Ginger Sparklers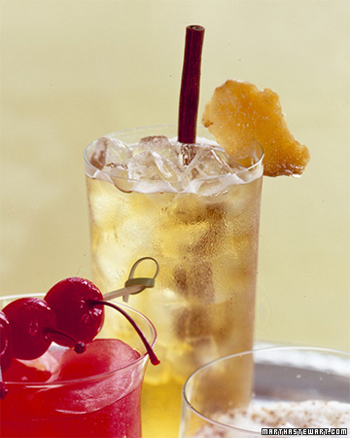 As a matter of fact, a lot of mocktail recipes make use of ginger in one form or another, because ginger gives the drink the kick your palette is expecting. This one uses ginger syrup rather than ginger beer, not to mention crystallized ginger.
Place that alongside some cinnamon, and you can imagine just the kind of bite you'll be getting when you down this baby. It's a little like having ice cold apple cider!
4 1/2 cups sparkling apple cider
6 pieces crystallized ginger
Place 2 tablespoons ginger syrup in each of six glasses. Fill glasses with ice cubes, pour in cider, and stir to combine. Garnish with cinnamon sticks and fresh ginger, and serve.
Virgin Garden Mary
Explore more ...