4. Mini Donuts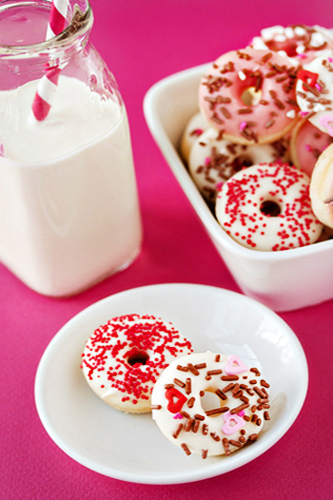 Are you trying to cut back on the calories but can't give up the donuts yet? Don't worry, I've got your back covered! These mini donuts are super delicious, so cute and way less than half the calories of one of the big donuts!
1¼ cups cake flour, sifted
Heat oven to 425 degrees F.
In a small bowl combine sugar and lemon zest until the sugar is moistened and fragrant.
In a large mixing bowl, sift together cake flour, baking powder, and salt. Stir in sugar mixture.
Add buttermilk, egg, butter, and vanilla and stir until just combined.
Add batter to a piping bag and fill each donut cup approximately one-half full.
Bake 4–6 minutes or until the top of the donuts spring back when touched.
Let cool in pan for 4–5 minutes before removing. Finish the donuts with glaze, sprinkles, or cinnamon sugar.
Blueberry Coconut Custard Mini Tarts
Explore more ...