DIY Cake Stands are very easy to make. On top of the level of difficulty, there are also many ways that you can go about it. From using vintage materials to items that you can find in the hardware, there are many ways to create a beautiful DIY cake stand. Hopefully, you can find inspiration from the following creative DIY cake stands.
---
1

Mirrored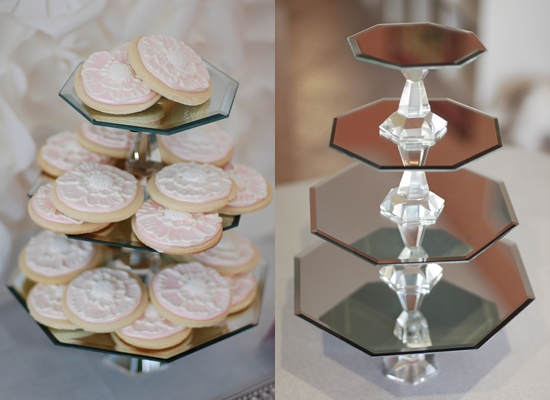 This is one of the DIY cake stands here that will look absolutely elegant. This can be used for formal weddings and other similar occasions. Bonus: these are easy to construct and you will enjoy a cake stand that looks better than store-bought.
2

Painted Wood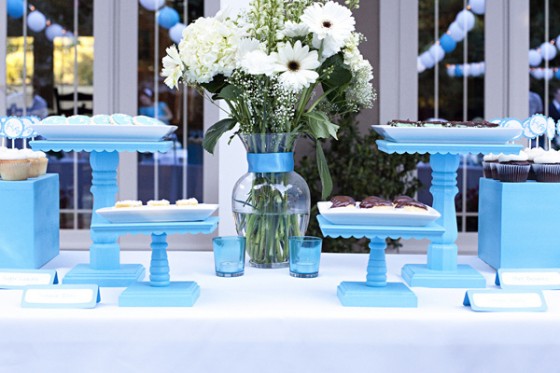 Don't these look beautiful? The great thing about these DIY cake stands is that they are made of different wood supplies from the craft store and hardware. What you only need to do is stack them together and paint.
---
3

Colorful Cupcake Stands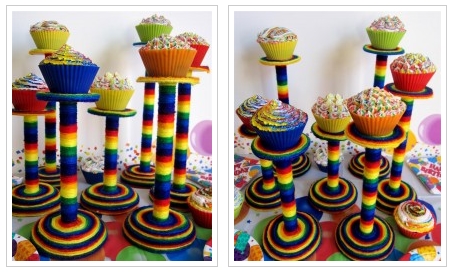 Do you see those wooden dowels and wooden circles in various sizes at craft supply stores? They are great materials for making cake stands. This particular tutorial will show us how to make some yarn-covered ones for festive cupcakes.
---
4

Votive Holders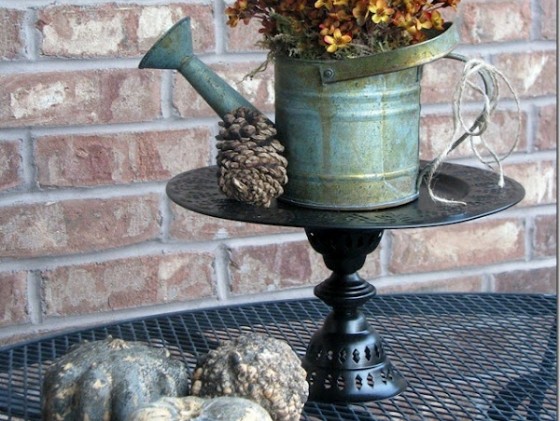 Votive or candle holders are great materials for creative DIY cake stands. For something beautiful, you will want to look for votive holders that have interesting side patterns.
---
5

Candlestick Holders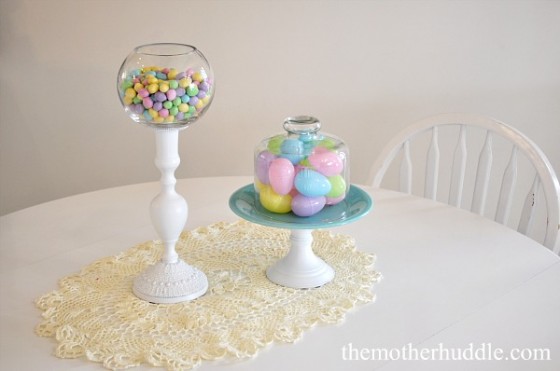 All you need to do: Glue a plate on top of a candlestick holder. Paint in any color your heart desires.
---
6

Rustic Wood Plaques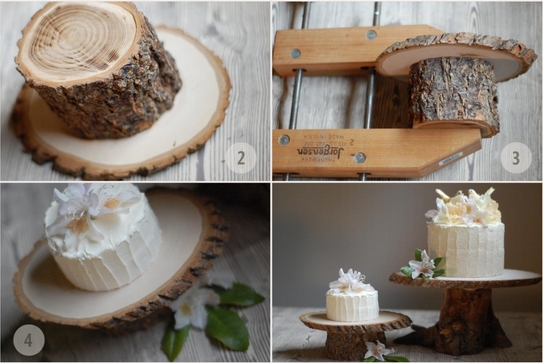 This is all kinds of wonderful. If your wedding has that rustic or country theme, making these wood plaque cake stands is a must. These wood plaques can be found in you local craft store.
---
7

Vintage-Inspired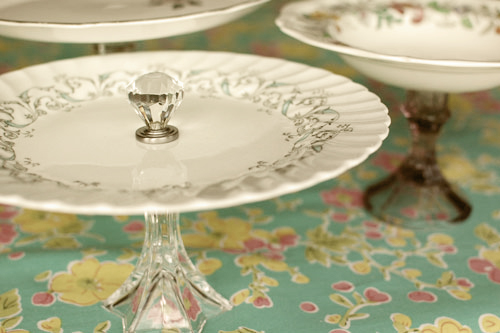 If you have pretty plates (vintage or from a thrift store), you can use them to make** vintage-inspired DIY cake stands**. I love the use of clear candlestick holders here. The best part, methinks, is the drawer pull.
---
8

Stand for Mini Cakes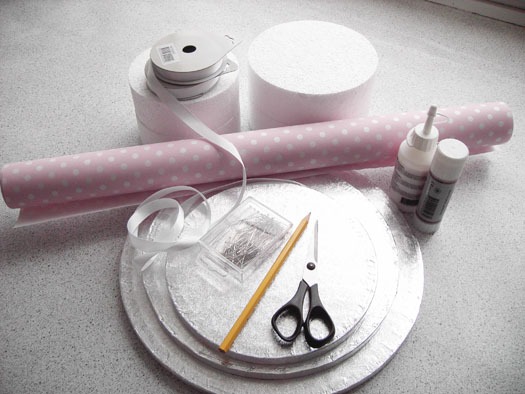 I had to include this because there are many creative ways that you can go about this. You can use paper in fun prints or with design that matches your party. You can even add trims and other quirky details. Check out the tutorial now.
---
9

Industrial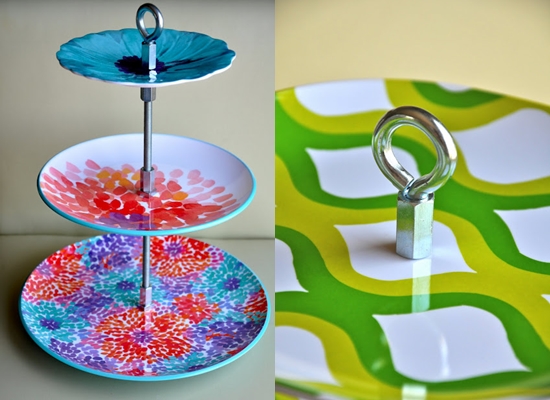 Yep, there are items in the nuts and bolt section of the hardware that you can use for making your** DIY cake stand**. These types of serving trays are great for all types of events. They look wonderfully modern and unique, don't they?
---
10

Pizza Trays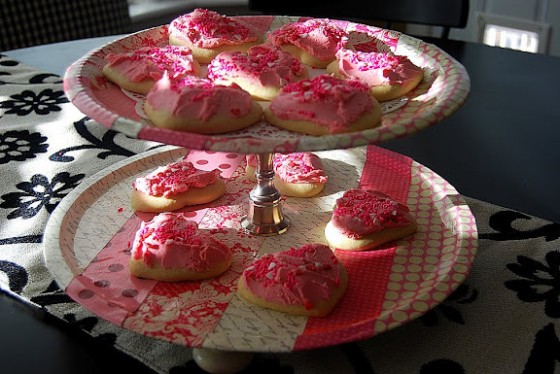 Layered serving trays make for great cake stands. You can paint them but there is a more craftilicious way to design your cake stand: you can Mod Podge strips of paper! If you have lots of scrapbooking papers, this will be a fun DIY project to do.
As you can see, making your own** DIY cake stand** will only require a base, some type of rod, and a plate-like layer. Basically, you can get incredibly creative with your** DIY cake stands**. I bet you already have items in your house that you can use to make them.
---
Comments
Popular
Related
Recent