Looking for an easy and delicious chicken recipe? Look no further than your crockpot! These crockpot chicken recipes are perfect for busy weeknights or lazy weekends. Whether you're looking for a hearty soup, a comforting casserole, or a simple yet flavorful chicken dish, we've got you covered.
Crockpot chicken recipes are a dime a dozen, but finding a good one can be a challenge. This collection of recipes has something for everyone, whether you're looking for a quick and easy weeknight meal or a comforting and hearty dish for the weekend. So fire up your crockpot and get ready to enjoy a delicious meal!
1

Slow Cooker Bacon Garlic Chicken Breast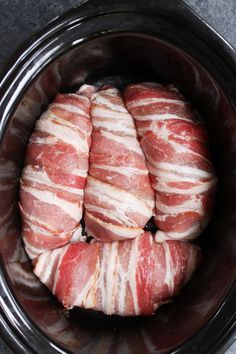 Four chicken breasts wrapped with thick cut bacon and placed into a crock pot in a single layer and ready for slow cooking.
This recipe is for slow cooker bacon garlic chicken breast. It includes ingredients such as chicken breasts, bacon, garlic, and chicken broth. The chicken breasts are placed in the slow cooker with the bacon and garlic, and then the chicken broth is added. The slow cooker is set on low and the chicken cooks for 6-8 hours.
Full recipe with direction on TipBuzz
2

Slow Cooker Chicken Fajita Bowls Recipe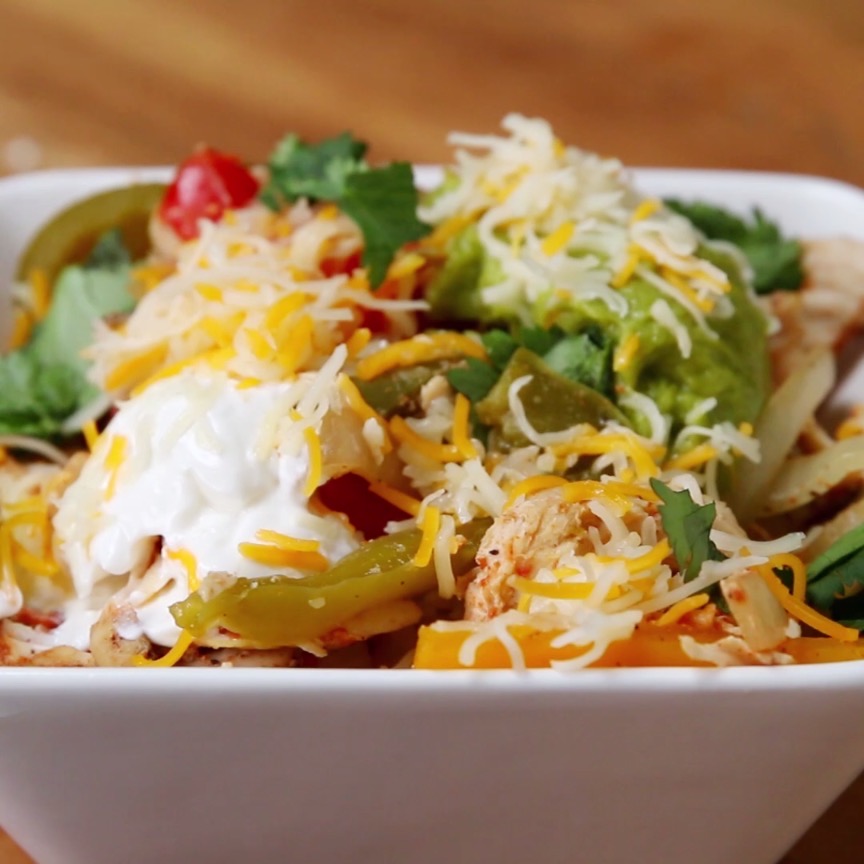 The recipe is for Slow Cooker Chicken Fajita Bowls and it is a very simple and easy recipe to follow. You will need boneless, skinless chicken breasts, diced onion, diced green bell pepper, diced red bell pepper, garlic powder, chili powder, cumin, paprika, salt, and black pepper. You will also need some fajita seasoning, which you can either make yourself or buy at the store. To make the fajita seasoning, you will need smoked paprika, chili powder, cumin, garlic powder, salt, and black pepper.
I like the concept, but I think I'll saute the onions and peppers before adding them. I don't like stewed onions.
Full recipe with direction on tasty.co