7 Ways to Brighten up the Kitchen ...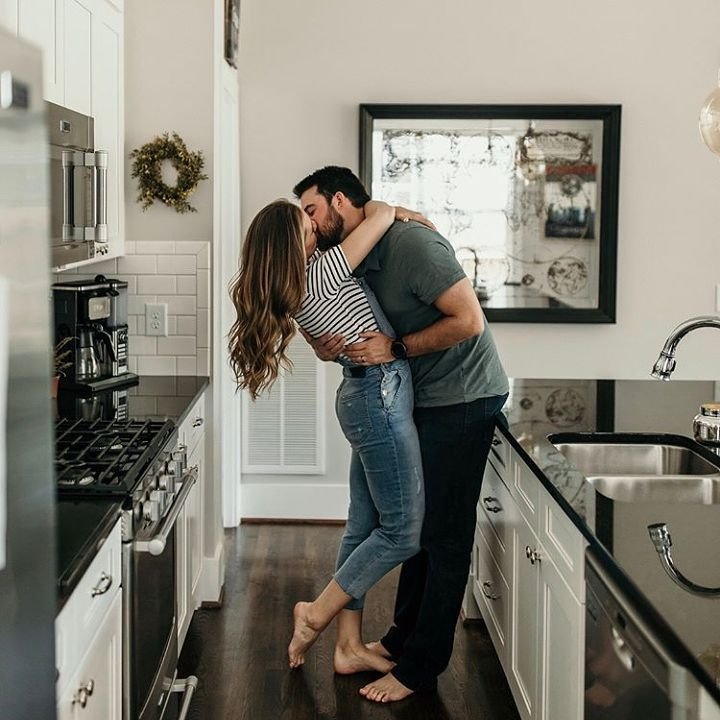 As you've probably guessed, I spend a lot of time in the kitchen. It has my KitchenAid mixer; it's my favorite room in the house! The thing is, my kitchen is very small, and while the sloped ceiling is charming, it can also make things get dark, in spite of the many windows. Lots of things can conspire to make a kitchen look gloomy, even when it's the heart of the home. Rather than giving in, see if some of these ways to brighten up the kitchen will work for you.
Buying or decorating a current backsplash are both excellent ways to brighten up the kitchen. There are tons of tiles with tons of designs you can use, and many of them are incredibly affordable. You can go old fashioned and classic with something in copper, silver, or pewter, or you can find something really fun. Failing that, if you currently have a backsplash, you can decorate it any way you please!
You can also go crazy with lighting. You can have track lights, or a really decorative globe on the ceiling. My kitchen came with wall sconces, which I livened up with gorgeous new globes. You can even incorporate lamps, you know. There's no reason why a kitchen can't have bright, bold lamps for style as well as extra illumination!
Naturally, painting is a great way to brighten up the kitchen. You don't have to spend a lot of money to do it. It isn't even necessary to paint the entire room. Instead, you might choose a wall and make it an accent wall, with a bright color or design that will make the room look more colorful and larger.
Don't let your living room have all the fun. Accessories can go in the kitchen as well. Little figurines, decorative salt and pepper shakers – you name it, and it can go in your kitchen. Not everything has to be purely functional, although there are plenty of kitchen accessories that encourage both style and function.
Putting pictures and paintings on the walls can help as well. Again, why can't your kitchen have all art? You just need to keep it away from the stove, so it's less likely to get splashed, damage, or dirty. I love wall art in the kitchen, though, whether it's a picture or another type of décor. Not only can the right choices brighten the room, but they can really make it look innovative as well.
Sometimes, just getting rid of the clutter is the best way to brighten up the kitchen. Like, I used to have spices all over the place, and finally bought a spice rack – and actually used it. Appliances you don't use often can go in the pantry, or you can create a rack for all your pots and pans – which looks cool anyway, and also saves a lot of room!
Last but not least, sometimes you have to get really down and dirty. Most people do this by refurbishing or refinishing their cabinets and counters. True, some methods can get expensive, but there are also plenty of alternatives. For example, you can simply get new knobs for your cabinets or, if they lend themselves to it, you can give them a paint job too!
I always want my kitchen to be inviting and welcoming, but I also want it to reflect the personalities of both myself and the Better Half. That's really the key to creating a wonderful room, no matter which one it is. What are some other ways to brighten up the kitchen?
Top Photo Credit: chigmaroff
{{#comments_count}} Show Commnents ({{comments_count}}) {{/comments_count}}