Since I love to cook, it only stands to reason that I'm a huge fan of dinnerware. If I could afford it, I'd probably have a different set for every possible occasion. Actually, I'm half tempted to do it anyway, after finding some really lovely sets of dishes. I'm pretty happy with the set I have now, and think they make for a gorgeous table, but when you see these sets, maybe you'll see why I'm so tempted, too.
---
1

Samoa Dinnerware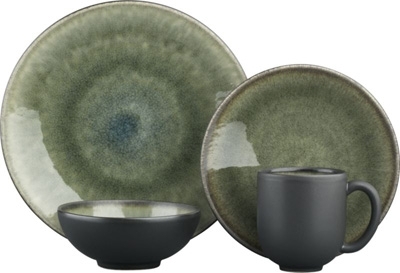 Price: $89.95 at crateandbarrel.com
I love the look of these dishes. They are strongly Asian inspired, and there is something so earthy yet elegant about them. The shapes are as unique as the subtle patterns, and all the pieces have a satin finish. I've just never seen anything quite like these dishes before. The shades of green are particularly appealing to me. In addition to being a lovely set of dishes, this would make a wonderful table.
2

Corelle Hearthstone Square Dinnerware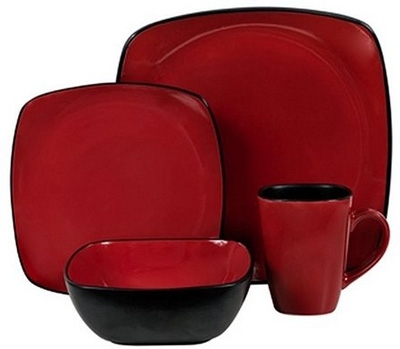 Price: $84.99 at amazon.com
Sometimes, however, you want something a bit bolder in the kitchen. This set comes in different colors, including a gorgeous cobalt blue, but I'm a huge fan of the red. Often, your dishes are just the thing to make your kitchen pop. You can be subdued everywhere else, and make a huge statement with your dinnerware. Plus, square shapes are so modern, and extremely popular right now.
---
3

Camille Dinnerware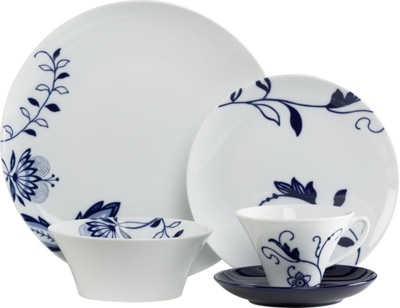 Price: $59.95 at crateandbarrel.com
At other times, something subtler and classic does wonders. I love the look of this dinnerware. This is a lovely setoff dishes, in part because it's so simple. Just like classic porcelain with blue and white designs, it is a throwback to the elegant dinner parties of bygone days. The botanical print is a huge draw as well, because the flowers really pop on that background.
---
4

Square Dial Dinnerware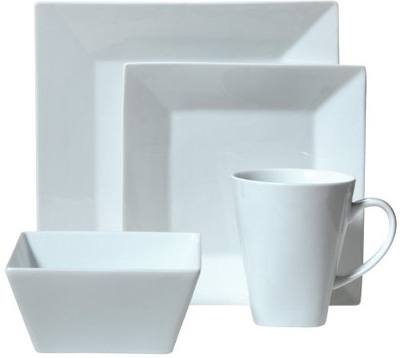 Price: $49.99 at amazon.com
I really can't get over the idea of square plates, you know? These are perfect if you want to be modern but not too modern. The pristine white color keeps the dishes understated, so you can focus on shape and geometry instead. This set of dishes could make a really amazing table setting with the right accessories and additions.
---
5

Provence Dinnerware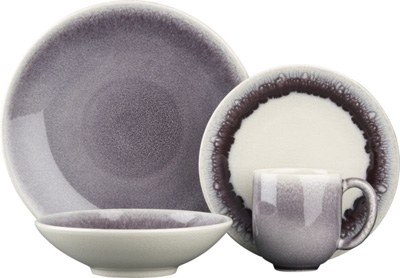 Price: $99.95 at crateandbarrel.com
I love this set of dishes because of the design. Something about that edging looks like the underside of mushrooms to me. That's maybe weird, but still, I like it. In truth, the textures used are a mix of volcanic, wash, and drip techniques. The results are completely original. You may not be able to tell right away, but the color palette here incorporates purple as well as grey.
---
6

Fargrik Dinnerware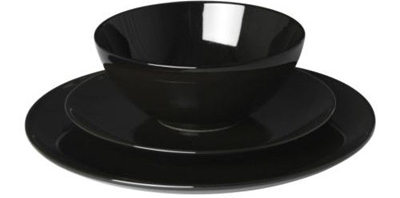 Price: $24.99 at ikea.com
IKEA has awesome dishes; this is just one of their lovely sets of dishes, in basic black – because sometimes that's all you need. I actually have a set like this that I mix and match with a black and white damask set. The overall effect is marvelous! Don't forget: it's always fine to mix and match your dishes, as long as they complement each other.
---
7

Laurie Gates Laura Dinnerware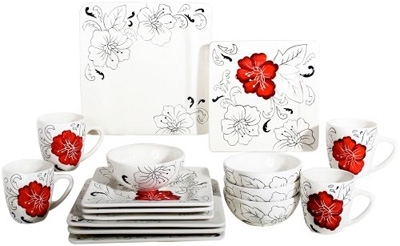 Price: $74.03 at amazon.com
I love this set of dishes. I mean, I am crazy about it. All that color! The designs! Those flowers! This is why I'm so tempted. Of all the awesome dinnerware sets I found, this is hands down my favorite. In addition to creating a beautiful table, I would smile just to see these in the kitchen every day – and they're square!
There are lots of lovely sets of dishes out there. It all comes down to taste, and what kind of mood you're trying to create. What feelings do you like your table and kitchen to evoke?
---
Popular
Related
Recent