7 Delicious Pasta Recipes ...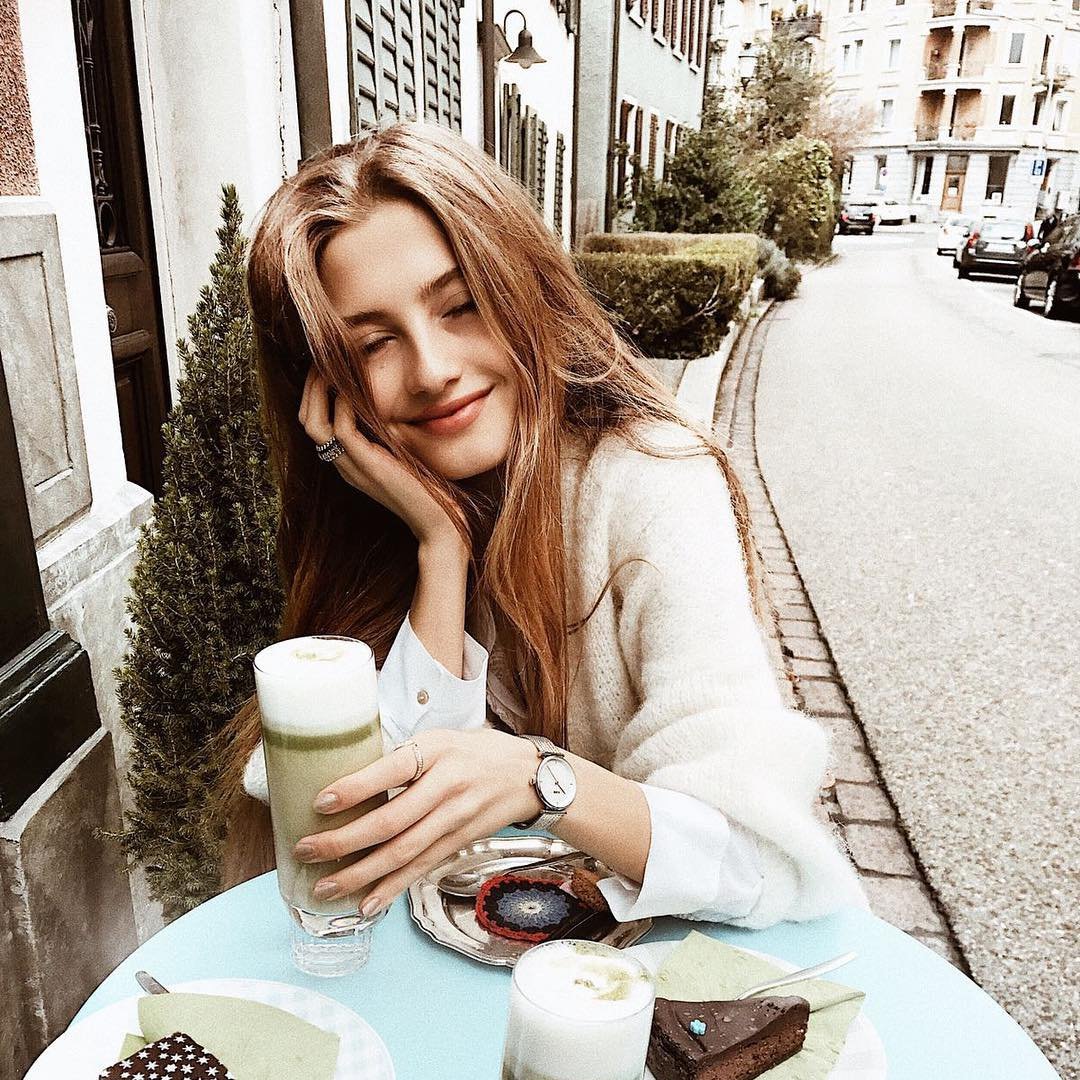 I love pasta! It's definitely not a food I can live without! However, over the course of time, I'm beginning to like the more healthy wheat pasta more. At any rate, I've been asked to find you 7 delicious pasta recipes, and that I have done, using my favorite recipe site, www.allrecipes.com ... I hope you enjoy!
1.

Peppered Shrimp Alfredo
This is a great company dish to impress the guests!
Ingredients
12 ounces penne pasta
1/4 cup butter
2 tablespoons extra-virgin olive oil
1 onion, diced
2 cloves garlic, minced
1 red bell pepper, diced
1/2 pound portobello mushrooms, diced
1 pound medium shrimp, peeled and deveined
1 (15 ounce) jar Alfredo sauce
1/2 cup grated Romano cheese
1/2 cup cream
1 teaspoon cayenne pepper, or more to taste
Salt and pepper to taste
1/4 cup chopped parsley
Directions
Bring a large pot of lightly salted water to a boil. Add pasta and cook for 8 to 10 minutes or until al dente; drain.
Meanwhile, melt butter together with the olive oil in a saucepan over medium heat. Stir in onion, and cook until softened and translucent, about 2 minutes. Stir in garlic, red pepper, and mushroom; cook over medium-high heat until soft, about 2 minutes more.
Stir in the shrimp, and cook until firm and pink, then pour in Alfredo sauce, Romano cheese, and cream; bring to a simmer stirring constantly until thickened, about 5 minutes. Season with cayenne, salt, and pepper to taste. Stir drained pasta into the sauce, and serve sprinkled with chopped parsley.
2.

Lori's Spicy Chipotle Lasagna
I love spicy dishes, and this has become a delicious addition to my spicy list!
Ingredients
1 pound lean ground beef
1 pound bulk hot Italian sausage
1 onion, chopped
1 pint sliced fresh mushrooms
3 cloves garlic, minced
1 chipotle chile in adobo sauce, chopped
1 (6 ounce) can tomato paste
2 (15 ounce) cans stewed tomatoes
sea salt and ground black pepper to taste
1/2 cup chopped fresh basil
1/4 cup chopped fresh oregano
2 (8 ounce) packages cream cheese, at room temperature
1 pound frozen chopped spinach, thawed
9 lasagna noodles
2 (8 ounce) balls of fresh mozzarella, sliced
2 zucchini, thinly sliced lengthwise
1 cup grated Asiago cheese
1 cup grated Parmesan cheese
Directions
Cook and stir the ground beef and Italian sausage in a large pot or Dutch oven over medium-high heat until lightly browned. Drain any excess grease, then stir in the onion, mushrooms, and garlic. Cook and stir until the onion has softened and turned translucent, about 5 minutes more. Stir in the chipotle chile, tomato paste, and stewed tomatoes. Bring to a simmer, then reduce heat to medium-low, and simmer for 15 minutes. Season to taste with salt and pepper, then stir in the basil and oregano; simmer 5 minutes more then remove from the heat.
While the sauce is simmering, stir together the cream cheese and chopped spinach until blended. Leave the spinach soggy, the water will help thin out the cream cheese to a sour cream-like consistency.
Preheat oven to 400 degrees F (200 degrees C).
Line the bottom of a 9x13 inch baking dish with a sheet of aluminum foil, and lightly grease. Place 3 lasagna noodles on the bottom of the pan, and spread with 1/3 of the spinach mixture. Spread 1/3 of the chipotle meat sauce over this, then layer with 1/3 of the mozzarella and 1/3 of the zucchini. Sprinkle with 1/3 of the Asiago cheese and 1/3 of the Parmesan cheeses. Repeat layers two more times, ending with cheeses on top.
Cover the dish with aluminum foil, and bake in preheated oven for 40 minutes. Uncover, and continue baking until the top is bubbly and golden brown, 15 to 20 minutes.
3.

Italian Penne Pasta Salad
Pasta salad is wonderful, and I'm sure you will agree that this is award winning in it's category!
Ingredients
1 cup Marzetti Asiago Peppercorn Dressing
1 pound penne pasta, cooked, drained and cooled
1 1/2 pounds grilled or roasted boneless, skinless chicken breast, sliced
8 ounces feta cheese, crumbled
1 (16 ounce) jar pitted kalamata olives, halved
1 teaspoon dried oregano or Italian seasoning
6 sundried tomatoes packed in oil, diced
2 medium roasted sweet peppers (in jar) packed in water, sliced thin
1 (6 ounce) package baby spinach leaves, cleaned
Directions
In large bowl, combine all ingredients with Marzetti Asiago Peppercorn Salad Dressing. Toss well. Serve. Store remaining portion, covered in the refrigerator.
Here's one for the kids!
Ingredients
1 (16 ounce) package angel hair pasta
1 (28 ounce) jar spaghetti sauce
1 (5.8 ounce) package crisp taco shells
1/4 cup grated Parmesan cheese
Directions
Fill a large pot with lightly salted water and bring to a rolling boil over high heat. Once the water is boiling, stir in the angel hair pasta, and return to a boil. Cook the pasta uncovered, stirring occasionally, until the pasta has cooked through, but is still firm to the bite, 4 to 5 minutes. Drain well in a colander set in the sink.
Return the pasta to the pot, and pour the sauce over the pasta; mix thoroughly until reheated. Place the taco shells into a microwave oven in a stack, and fan the stack out to a circular shape so the edges of the taco shells overlap slightly. Cook on High until warmed and crisp, 30 to 45 seconds. Fill the warm taco shells with the pasta mixture. Sprinkle pasta filling of each shell with about 1 teaspoon of Parmesan cheese to serve.
5.

Lemony Shrimp Macaroni Salad with Herbs
The author of this recipe describes it as a family favorite. If you make it for your next family picnic, you just might become as legendary as the grandmother who made this for her family!
Ingredients
3 eggs
1 cup uncooked ditalini pasta
2 (4.5 ounce) cans small shrimp, drained and chopped, or more to taste
3 stalks celery, finely chopped
2 green onions, finely sliced
1/2 teaspoon finely chopped fresh dill
1 tablespoon coarsely chopped fresh parsley
1/4 cup fresh lemon juice
1 cup mayonnaise
salt and pepper to taste
1 sprig fresh dill for garnish, or as needed
1 sprig fresh parsley for garnish, or as needed
Directions
Place the eggs into a saucepan in a single layer and fill with water to cover the eggs by 1 inch. Cover the saucepan and bring the water to a boil; remove from heat and let the eggs stand in the hot water for 15 minutes. Drain the hot water; cool the eggs under cold running water in the sink. Peel and set aside.
While the eggs are cooking, fill a large pot with lightly salted water and bring to a rolling boil. Stir in the ditalini pasta, and return to a boil. Cook uncovered, stirring occasionally, until the pasta has cooked through, but is still firm to the bite, about 8 minutes. Drain. Rinse the pasta in cold water until cool and drain thoroughly.
In a large salad bowl, lightly toss the cooked ditalini, shrimp, celery, green onions, chopped dill, chopped parsley, lemon juice, and mayonnaise until thoroughly combined. Season with salt and pepper. Slice the hard-cooked eggs, and retain several pretty slices for garnish. Gently fold in the rest of the eggs. Arrange reserved egg slices, sprigs of dill, and parsley sprigs on top of the salad; chill for 1 to 2 hours before serving.
6.

Classic Chicken Noodle Soup
Here's an easy way to make great-tasting home-made soup!
Ingredients
1 recipe Fast Chicken Soup Base
3 cups egg noodles
1 cup frozen green peas
1/2 cup chopped fresh parsley
Salt and freshly ground black pepper
Directions
Prepare Fast Chicken Soup Base. Bring to a simmer.
Add these, then simmer until tender, 10-20 minutes: 3 cups egg noodles.
Before removing from heat, stir in: 1 cup (5 ounces) frozen green peas and 1/2 cup chopped fresh parsley.
Final touch: Add salt and pepper, to taste
7.

Spinach Lasagna with Walnut Pesto
I usually dislike spinach, but this is something that even I like!
Ingredients
A little olive oil for the pan
2 pounds fresh spinach, washed*
2 pounds nonfat ricotta cheese or nonfat cottage cheese
Walnut Pesto (recipe follows)
4 large cloves garlic, minced
1/2 teaspoon salt
Freshly ground black pepper to taste
1/2 cup grated Parmesan cheese
1/3 cup minced walnuts, lightly toasted
1 (24 ounce) jar low-sugar tomato sauce (or your favorite sauce)
16 fresh, uncooked green (spinach) lasagna noodles or, if using dried, no-boil noodles
1/2 pound low-fat mozzarella cheese, grated
Walnut Pesto:
3 cups packed fresh basil leaves
3 large cloves garlic
1/3 cup lightly toasted walnuts
1/3 cup extra virgin olive oil
1/3 cup grated Parmesan cheese
Salt and pepper to taste
Additional extra-virgin olive oil (for storage)
Directions
Preheat the oven to 350 degrees F. Lightly oil a 9 x 13-inch baking pan. If using fresh spinach, chop it fine. If using frozen, chopped spinach, make sure it is thoroughly defrosted and squeeze out all of the excess water.
Place the ricotta or cottage cheese in a large bowl. Stir in the spinach, pesto, garlic, salt, pepper, half the Parmesan, and the walnuts. Mix well. Spread half the tomato sauce in the bottom of the pan. Place a layer of uncooked noodles over the sauce. Spoon about 1/3 of the ricotta or cottage filling in dabs over the noodles (you can spread it a little, but not too much) and sprinkle with 1/3 of the grated mozzarella. Follow with another layer of sauce, then noodles, followed by another 1/3 of the filling, and another 1/3 of the mozzarella. Repeat one more time, and then finish up with a final layer of noodles. You will have some Parmesan left over.
If you are using fresh noodles, bake uncovered. If you are using dried noodles, cover the pan tightly with foil.
Bake for 50 minutes, uncovering the pan (if applicable) during the last 15 minutes, during which time you can sprinkle on the reserved Parmesan. (In the case of the uncovered pan, if the top of the lasagna becomes as brown as you like it before the full baking time is up, cover loosely with foil and continue baking, so it wont get too dark.) Remove from the oven and let cool for about 10 minutes before serving.
Walnut Pesto: Place the basil leaves and garlic in a food processor or blender, and mix well.
Add the walnuts, and continue to blend until the walnuts are finely ground.
Keep the machine running as you drizzle in the olive oil. When you have a smooth paste, transfer to a bowl, and stir in the Parmesan. Season to taste with salt and pepper.
If you are not going to use the pesto right away, place in a container that has a tight-fitting lid. Smooth out the top surface of the pesto, and pour on enough olive oil to cover it completely. This creates an air-proof seal that helps preserve it well. Cover tightly and store in the refrigerator.
Pasta, in it's place, it a beautiful food, and can be so incredibly delicious! Don't you agree? Which of htese recipes do you want to try first? Or do you have a pasta recipe you'd like to share?
Top Photo Credit: InsideThePerimeter
{{#comments_count}} Show Commnents ({{comments_count}}) {{/comments_count}}